Authorize Your IP
Authorize Your IP
Note: Only perform this step if you are a remote agent.
Otherwise, your system administrator will already have performed this step for you. To access the Parrot, you will need to allow your IP address from your office or home to the server. This process only has to be performed once unless your IP address suddenly changes or you work from a different location.
Step 1.
Obtain the firewall link, User Name, and Password from your manager. If your manager forwarded you the information via email, the information may look similar to the email below with the subject line,
Parrot Firewall Instructions
.
Step 2.
Click on the
blue hyperlink
within the email.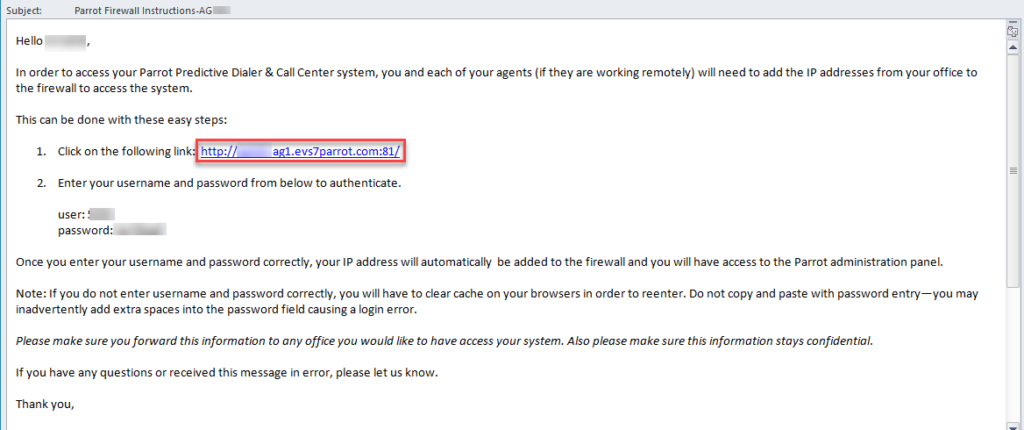 Step 3.
A popup window will appear informing you a User Name and Password are required to enter the site.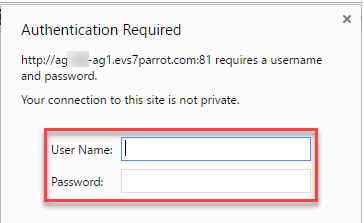 Step 4.
Enter your
User Name
and
Password
that were provided and click
Log In
.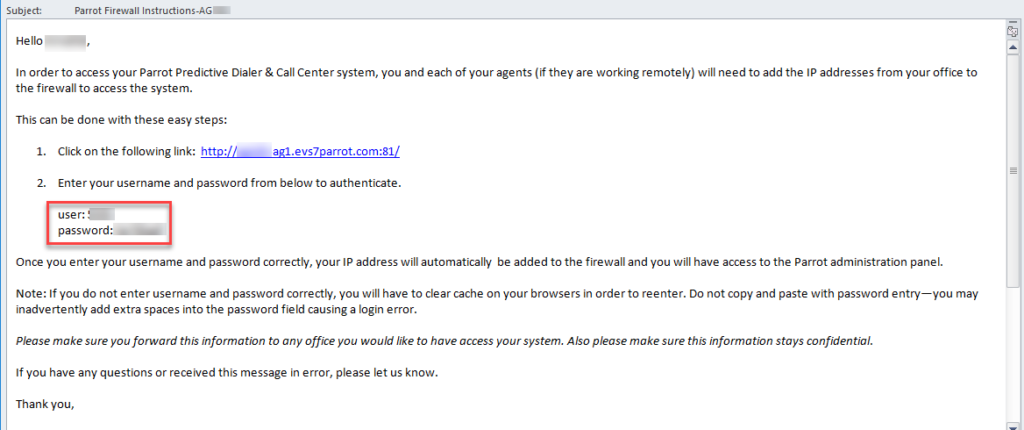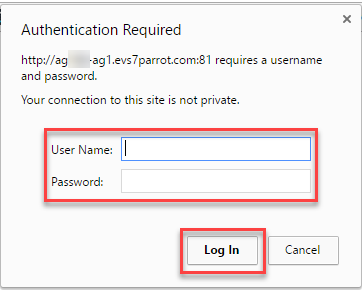 Step 5.
You will be redirected in about 60 seconds to the main login page. Save this page to your desktop or bookmarks. Your manager will also provide you with this login link along with your Phone Login, Phone Password, User Login, and User Password.