How to Leave a Manual Voicemail Drop
How to Leave a Manual Voicemail Drop
If setup by your manager, you have the option to leave a prerecorded message when you reach a voicemail or answering machine.
Step 1.
 When you reach an answering machine or voicemail greeting, click on the 
Transfer
 button. The transfer conference frame will appear on the right side.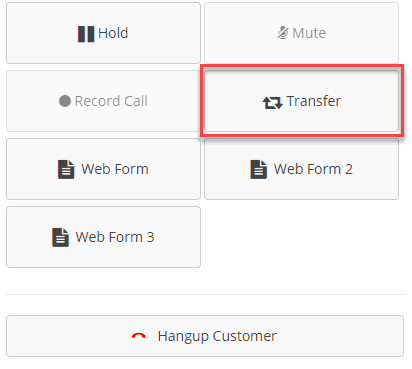 Step 2.
Click the
VM Message button
to transfer the call to the prerecorded message. (You will not hear the voicemail message.)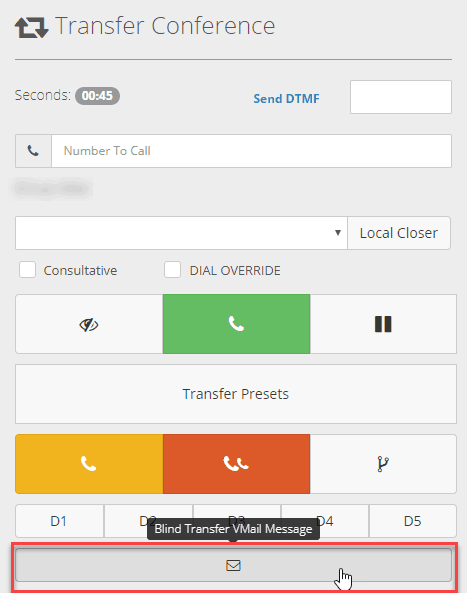 Note:
You can either wait for the beep at the end of the answering machine or voicemail to drop the message or drop the message once the prompt is heard. One advantage to waiting for the beep is that you can personalize your message by stating "Hello (name of lead)" before the voicemail message is dropped. If your manager wants you to drop the voicemail at the beginning of the prompt, this needs to be setup in the system by your manager. Ask your manager with method to drop the voicemail is preferred. The disposition screen will appear after you click the voicemail drop button.