How to Put a Lead on Hold
How to Put a Lead on Hold
The hold button is located on the left side of the Agent Screen. It remains grayed out until the agent is on a live call. You can choose to put a lead on hold to review notes, speak to your manager, or before you click the transfer button to put the lead on hold while you perform a transfer.
Step 1.
Click on the
Hold button
to put a lead on hold during a live call. If setup by your manager, the lead may hear on hold music and on hold prompts.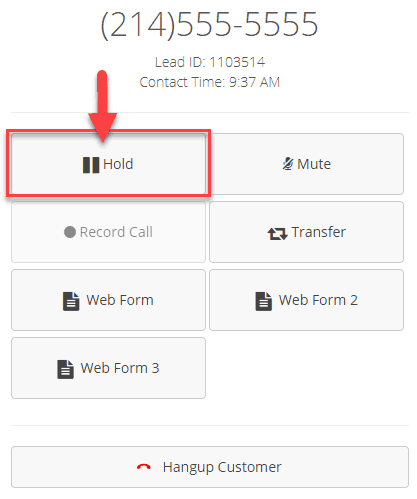 The button will turn blue in the hold status to indicate the lead has successfully been put on hold.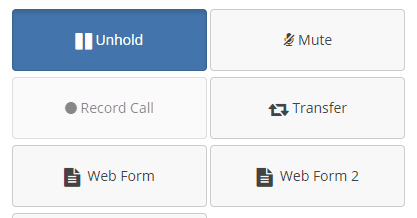 Step 2.
Click the blue
Unhold button
to release the hold status. The button will turn back to white to indicate the hold status has been released.