How to Manual Click Dial
How to Manual Click Dial
With this method, agents initiate the phone call by clicking the "dial next number" button so the agent will have compete control when the lead is called. You will hear the phone ring and hear the lead answer the phone and say "hello" like a typical phone call.
Step 1.
 Login to the 
Agent Screen
 using your agent credentials.
Step 2.
 You will automatically see a "
Dial Next Number
" button appear on the left side of the Agent Screen. Click the "
Dial Next Number
" button to dial a lead.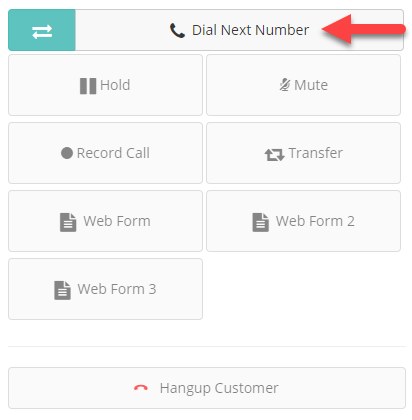 Step 3.
You may hear one of the following:
live human answered call
answering machine or voicemail
phone ringing and no answer
busy signal
disconnected message
If you receive a live human answered call, the following information will appear:
Lead phone number
Lead ID
Call duration
Lead contact time in their time zone
Lead information on Customer Information Tab will appear
Notification on bottom right
Script or form may appear automatically if manager setup
Click on the image below to view an enlarged version.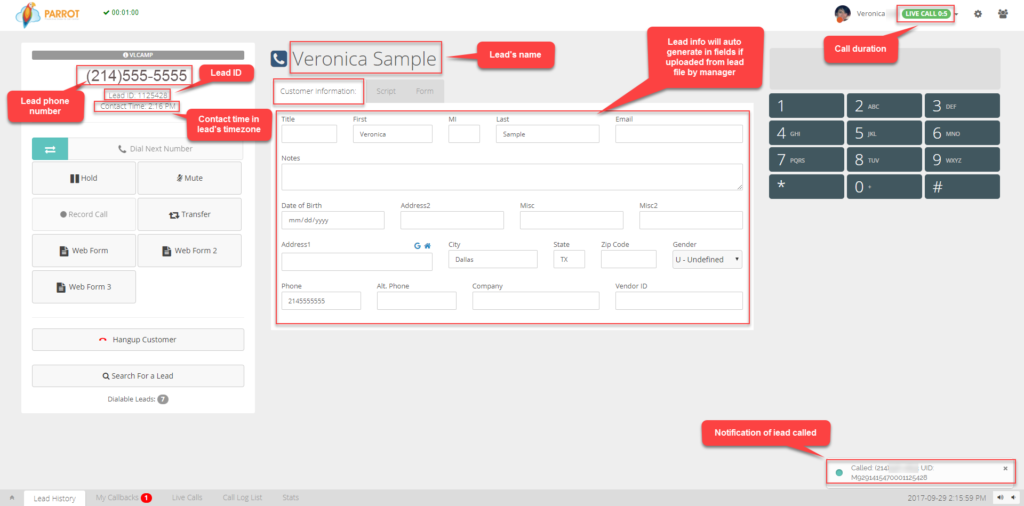 Step 4.
 Read script, if applicable, and modify lead information via the customer information tab or form tab if necessary. 
Note: Customer information is modifiable during a call and while an agent is in the disposition screen. Once the disposition has been submitted, the lead's information is no longer modifiable.
Step 5.
 Hangup and disposition the call. When the call is complete, click on the 
Hangup Customer
 button on the left side to display the dispositions or statuses.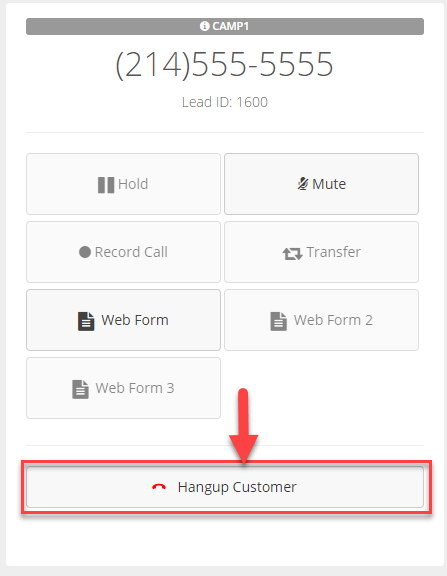 Click on the desired disposition and click 
Submit
.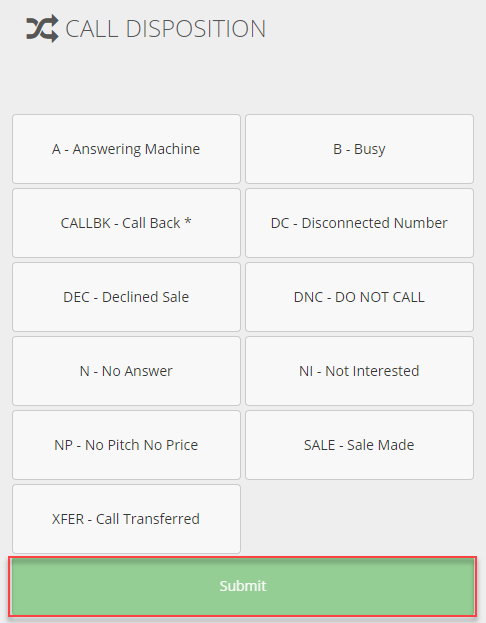 You will be returned to the main screen to continue to make calls.