How to Ratio Dial
How to Ratio Dial
With ratio dialing, the manager controls how many lines the system dials at a time per agent. Before proceeding with the steps below, be aware of the following:
If your manager turns off answering machine detection, you will receive live human answered calls and answering machines or voicemails.
If answering machine detection is turned on you will receive live calls but will not receive answering machines or voicemails. Note: This may cause a longer wait time since the system will only send live calls to agents.
Step 1.
 Login to the
Agent Screen
using your agent credentials.
Step 2.
You will automatically see a "
You are paused
" button appear on the left side of the Agent Screen to indicate you are on pause mode.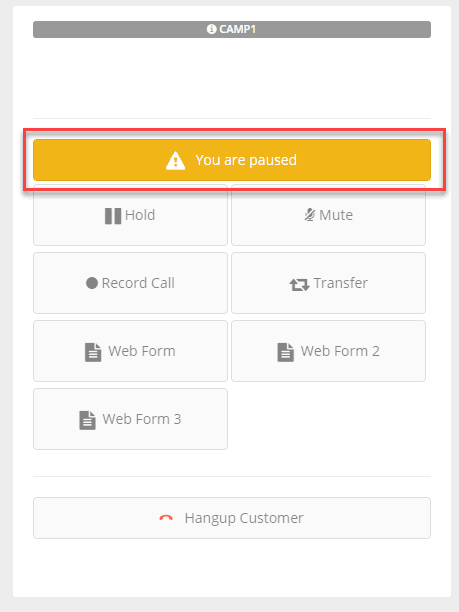 When you are ready to start receiving calls, click on the "
You are paused
" button to begin making outbound calls and/or to receive inbound or transferred calls if enabled by your manager. The button will turn green and will state "
Ready
" to indicate the agent is on ready mode.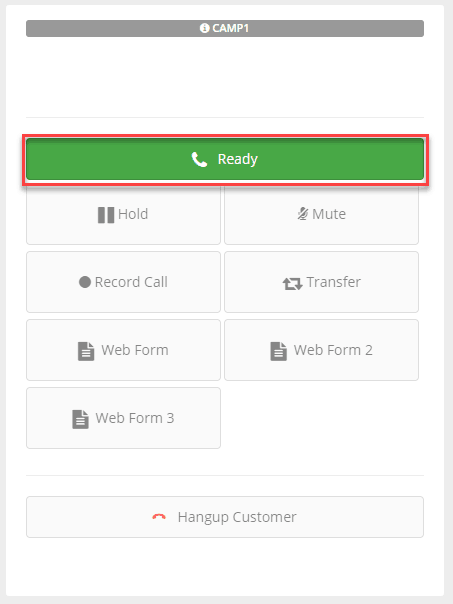 Step 3.
 Wait to receive a live call. When an outbound call is connected to an agent, the following information will
 appear
:
Lead phone number
Lead ID
Call duration
Lead contact time in their time zone
Lead information on Customer Information Tab will appear
Script or form may appear automatically if manager setup
Click on the image below to view an enlarged version.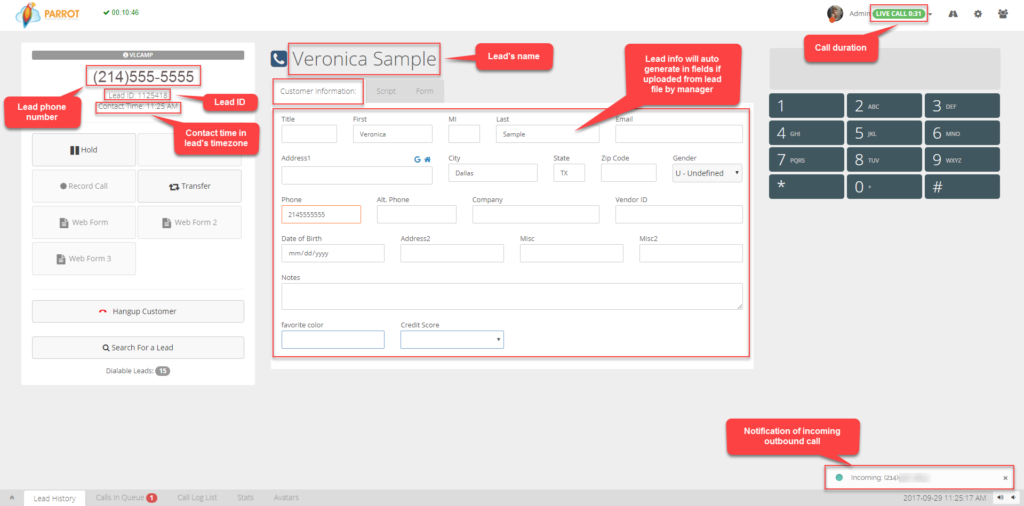 When an outbound live call is connected to an agent, the agent will 
hear
:
A "bloop" sound will be heard on the AGENT SIDE ONLY indicating the customer has already said "hello". Note: It is important for the agent to start talking immediately after the "bloop" to avoid further delay between the agent and lead.
Step 4.
Read script, if applicable, and modify lead information via the customer information tab or form tab if necessary.
Note: Customer information is modifiable during a call and while an agent is in the disposition screen. Once the disposition has been submitted, the lead's information is no longer modifiable.
Step 5.
Hangup and disposition the call. When the call is complete, click on the
Hangup Customer
button on the left side to display the dispositions or statuses.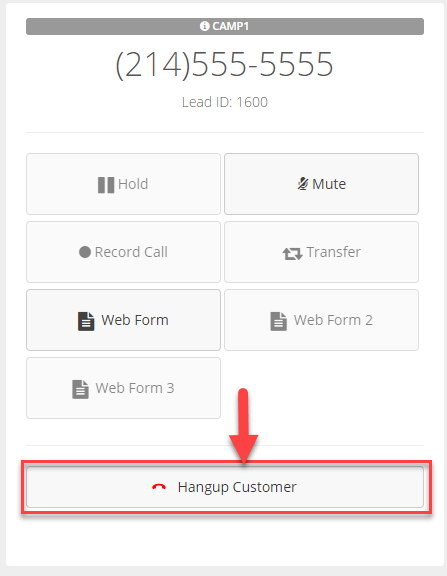 Click on the desired disposition and click
Submit
. The agent will automatically return to "ready" mode unless "pause agent dialing" is selected from the disposition screen when in that case, the agent will go into "pause" mode once the call has been dispositioned.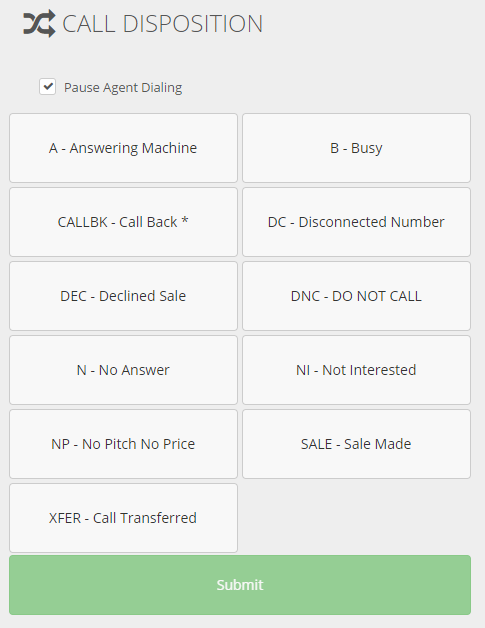 Note:
In ratio mode, the agent is only responsible for selecting a disposition for a lead if the call was sent to an agent whether it is a live call or answering machine (if AMD off). If the system determines the call is a drop, busy, disconnected, etc. the system will set the disposition.