Search Knowledge Base by Keyword
How to Add a List to a Campaign
How to Add a List to a Campaign
This tutorial will walk you through the steps of adding a list to a campaign.
Step 1.
From the Dolphin navigation bar, select admin and then choose lists from the drop-down menu. Click on add a new list from the next drop down menu.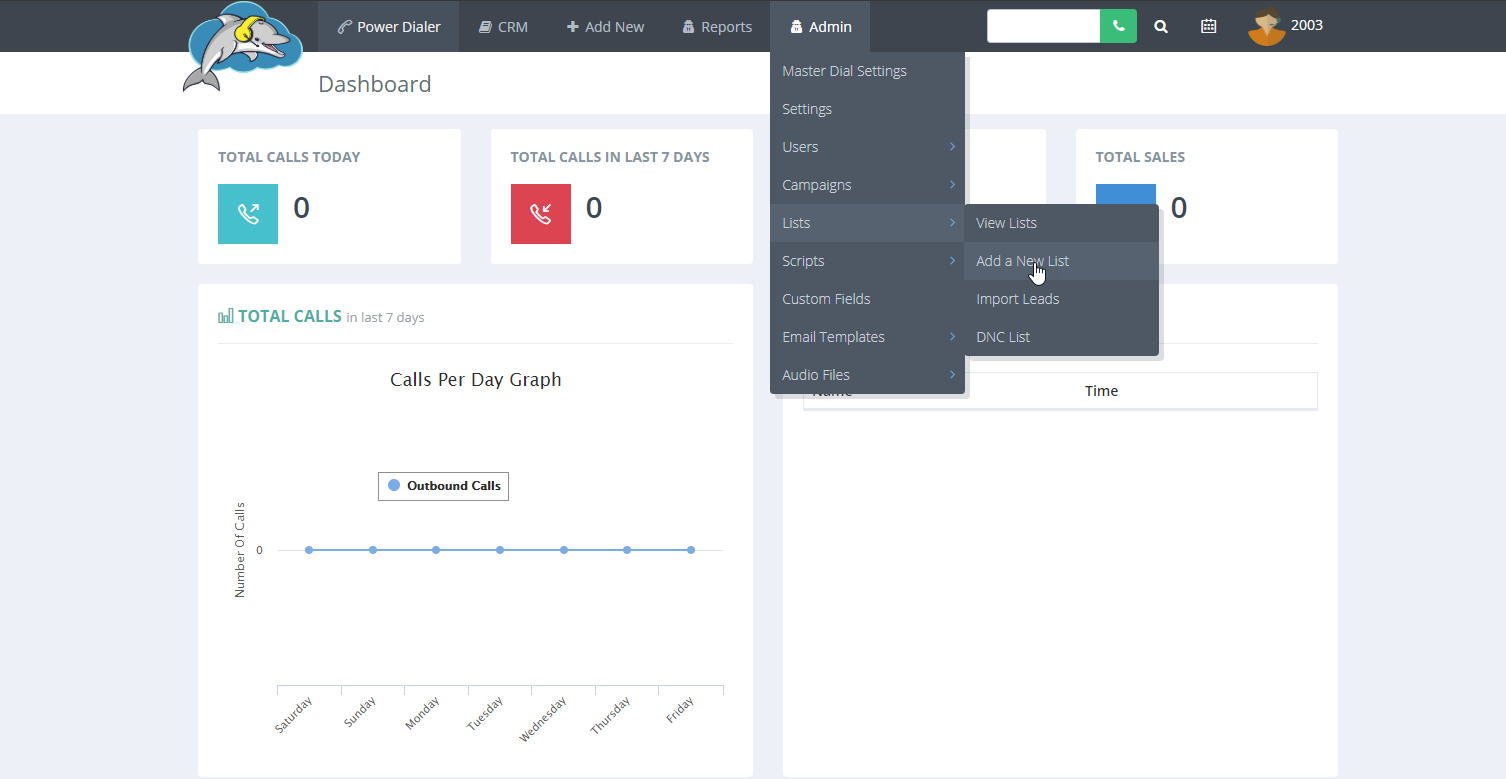 Step 2.
Fill in the
list ID
(numerical values only) and the
list name
. Then choose a
campaign
to assign the list to
.
Click
submit
when finished.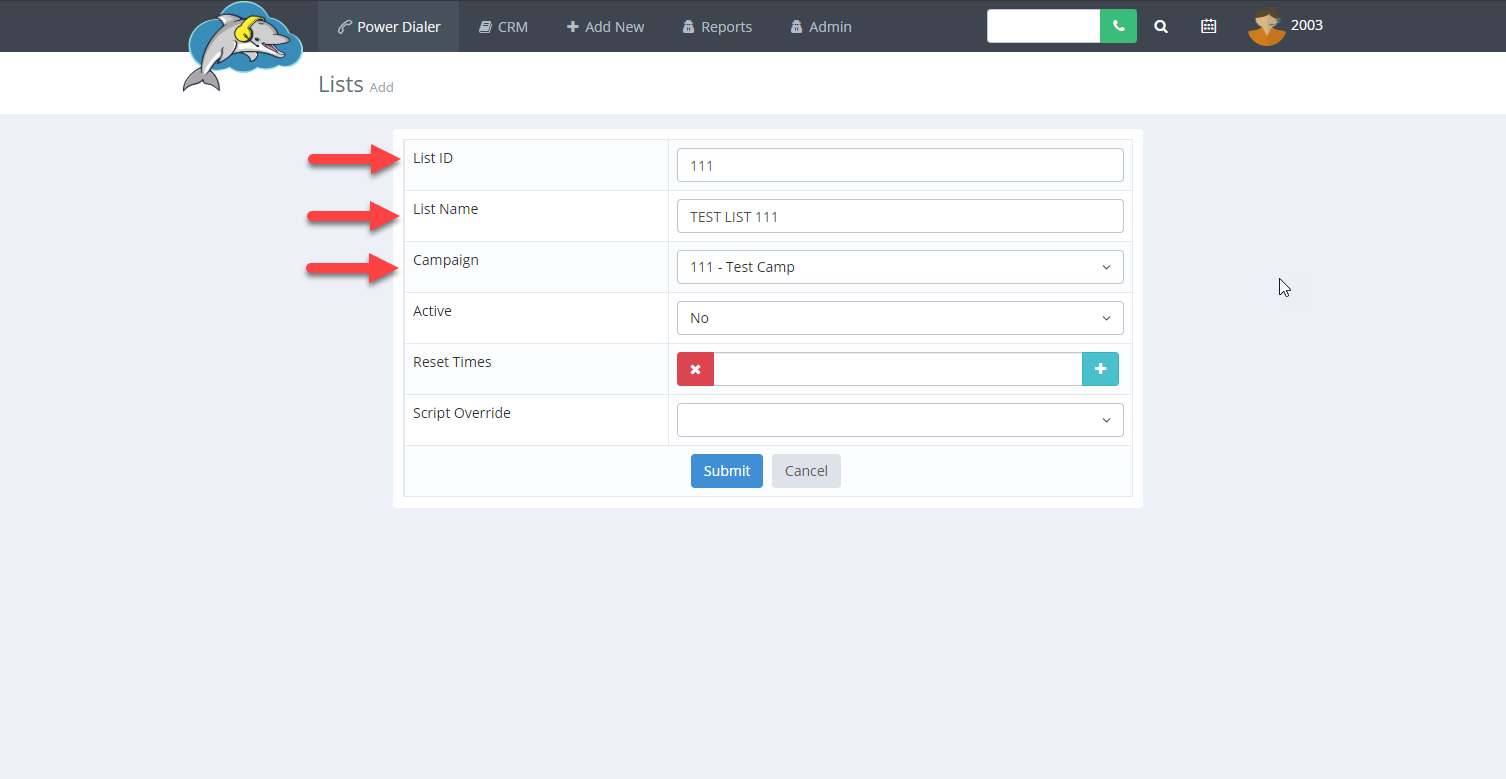 Step 3.
Once the list is submitted a blue notification bar at the top of the page appears to confirm the list is added.
Continue to the last two steps to see how to reassign a list to another campaign.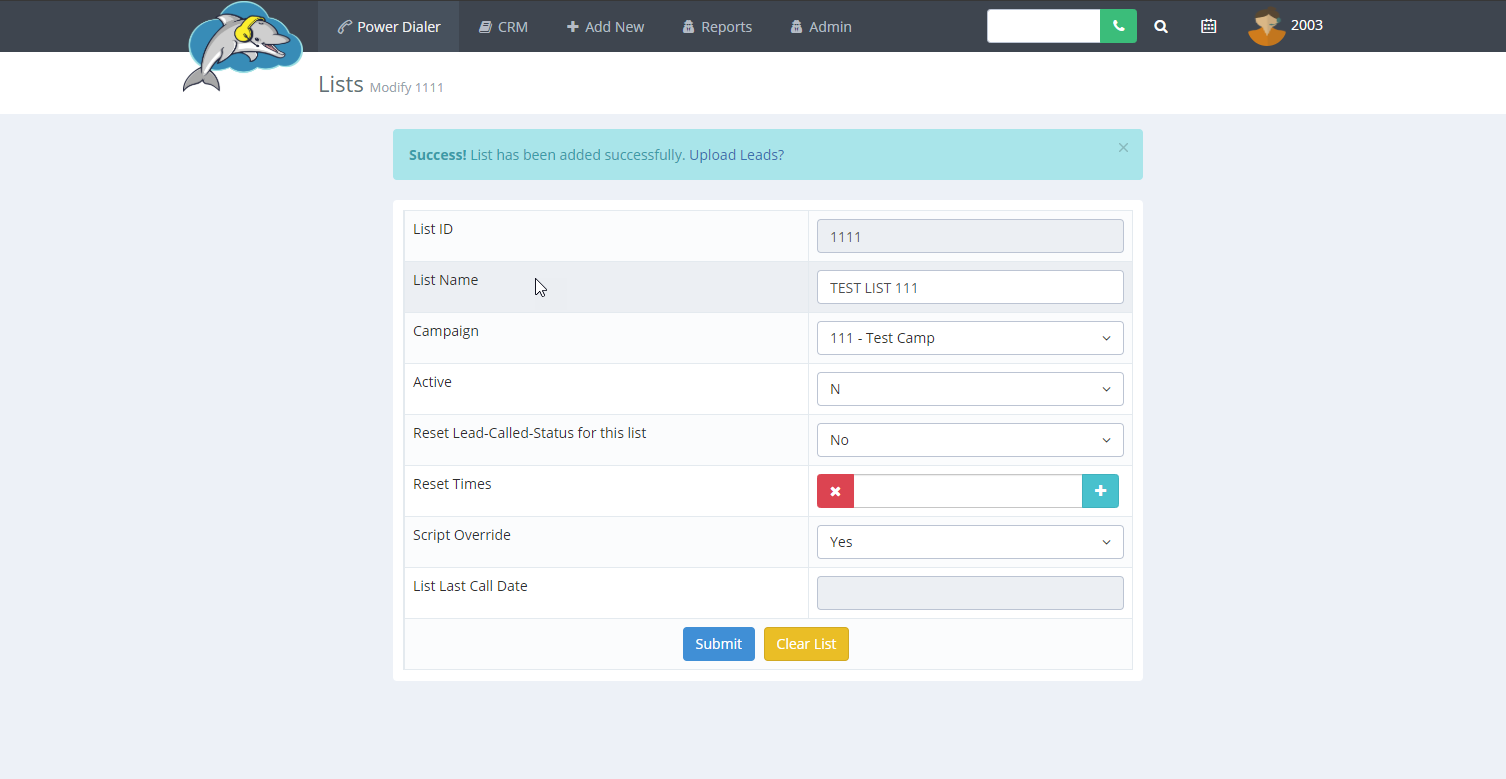 Step 4.
To view lists select
admin
from the navigation bar. Select
lists
then select
view lists.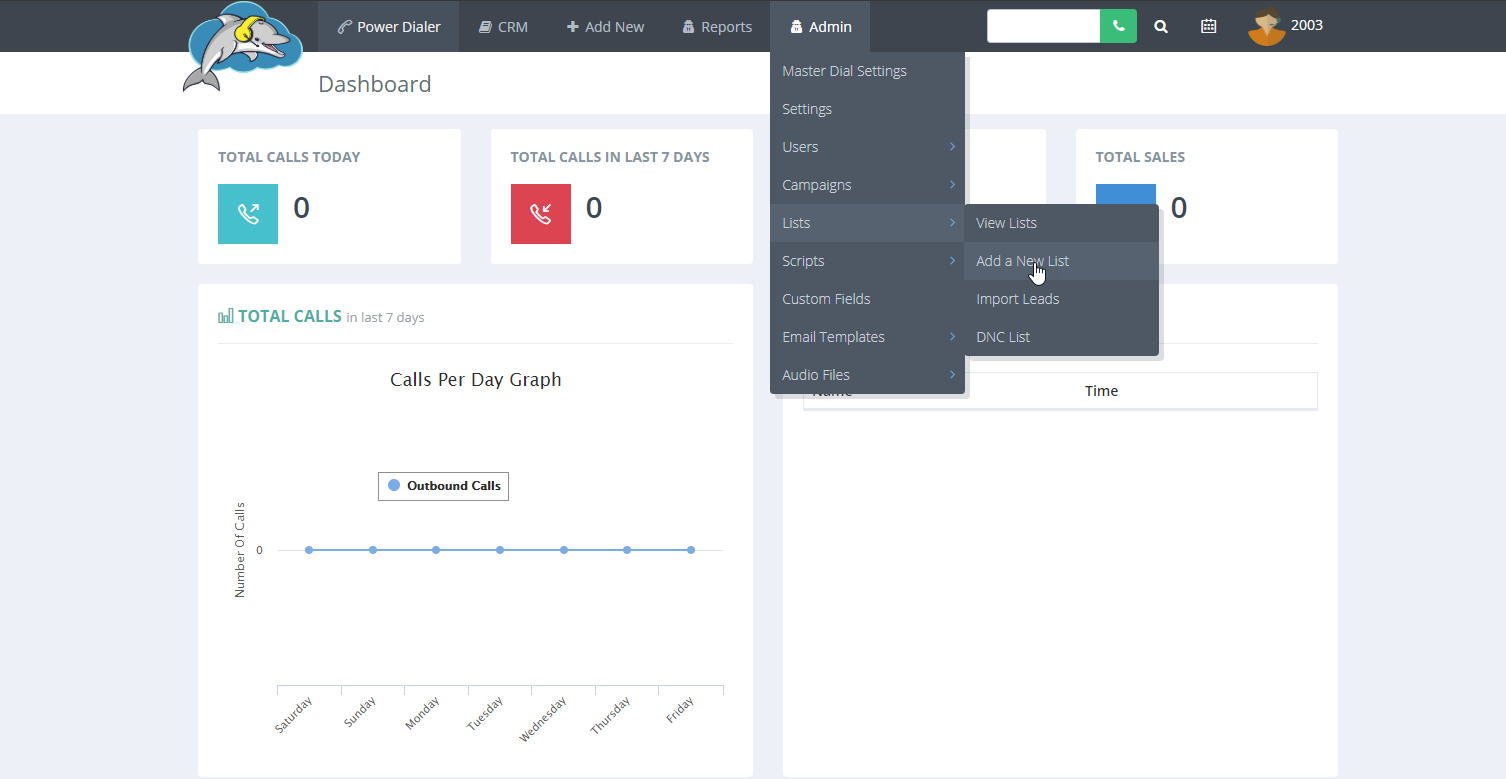 Step 5.
Click on
modify
to view the list settings.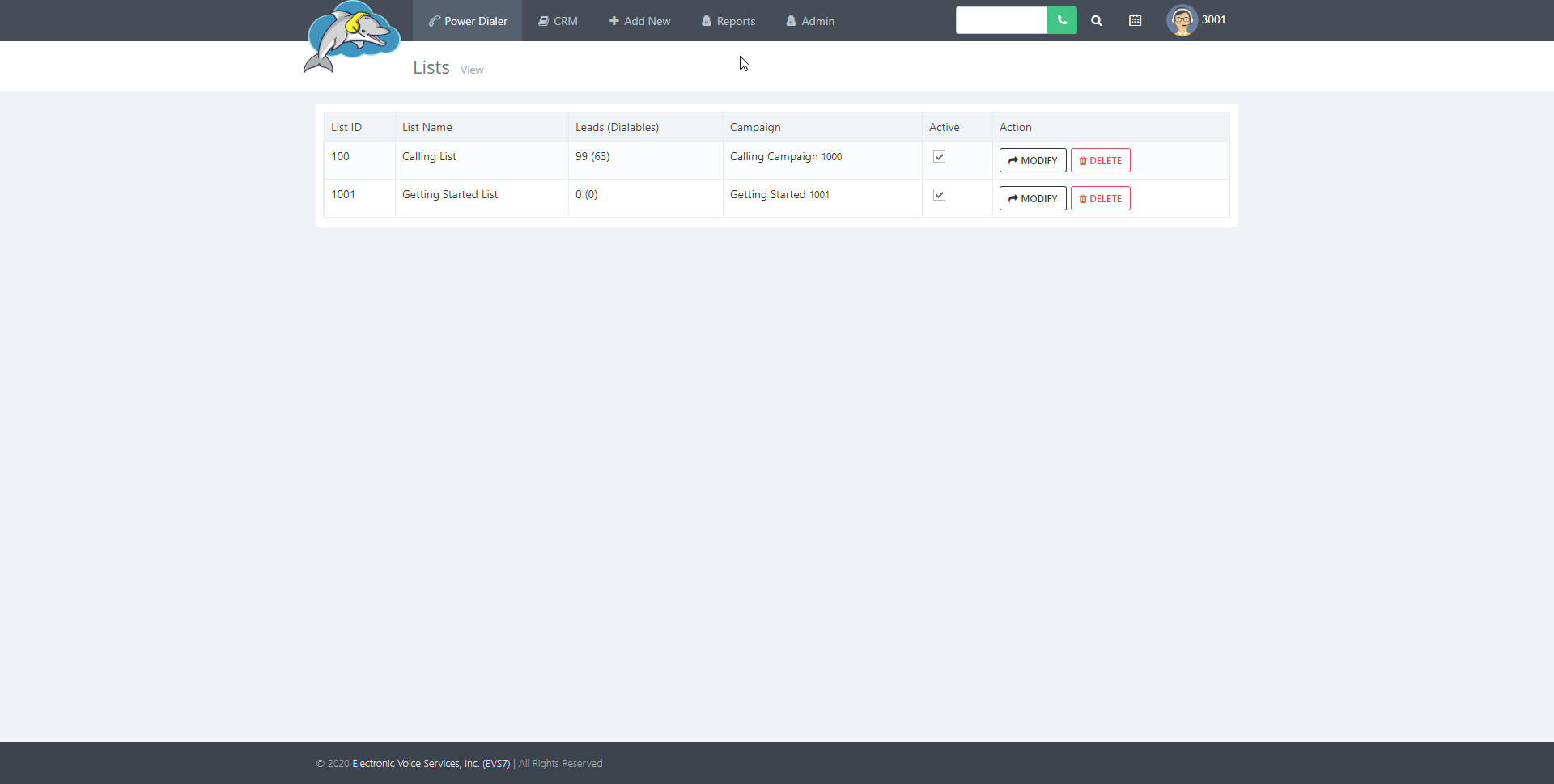 Step 6.
Assign your list to a new campaign from the drop down menu. Click submit to save.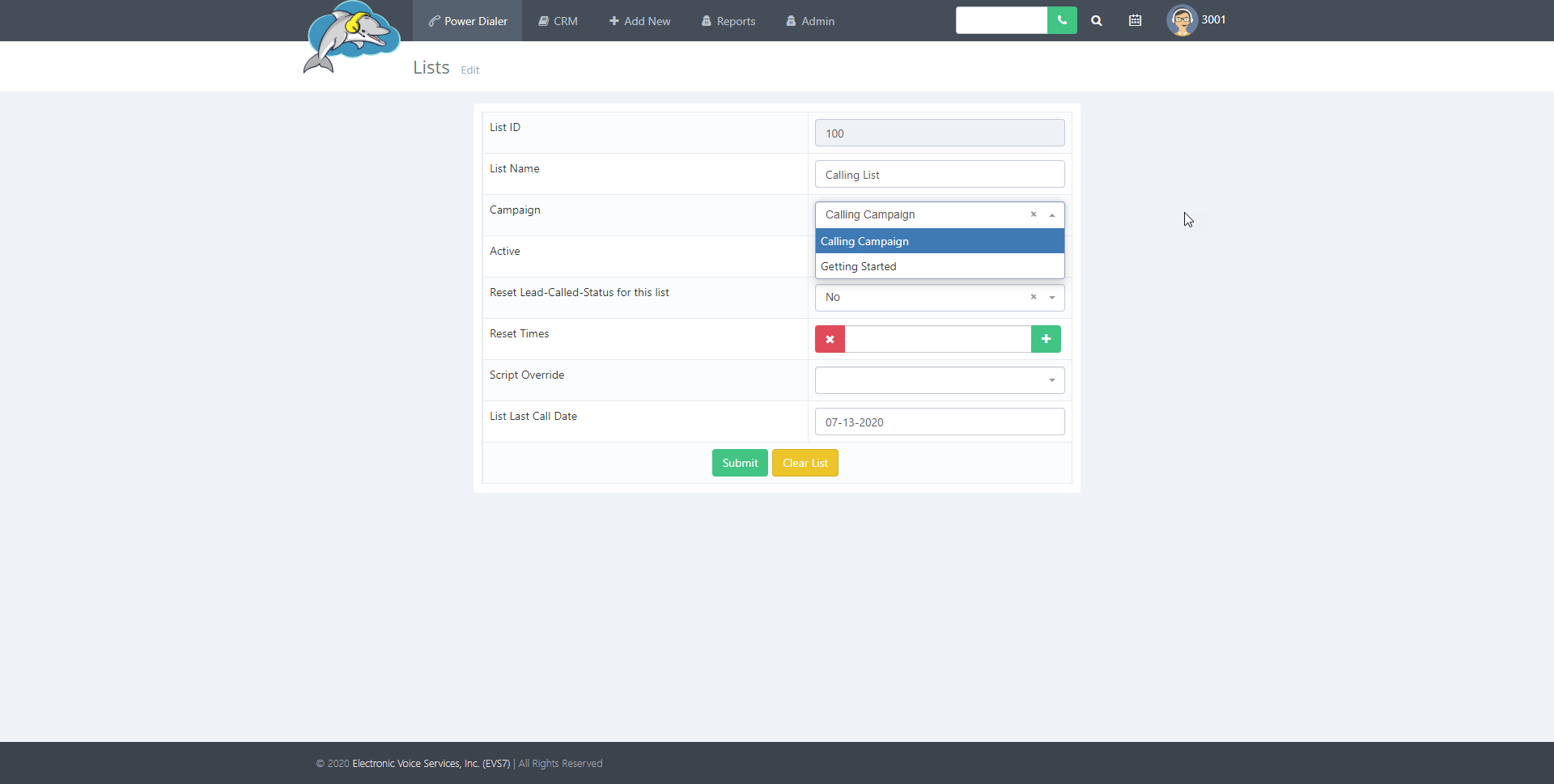 Watch the first half of this video to see how to add a new list.