Search Knowledge Base by Keyword
How to Create a New Script
How to Create a New Script
Scripts are added to the master dial page, campaigns, or in a list. They are helpful for guiding an agent through a live call. The script appears on the agent screen during an active call. Follow the steps below to learn how to use the script editor and how to create a new one.
Step 1.
From the top of the page select
admin
, and then from the menu click on
scripts
and finally
add a new script
to get to the next page.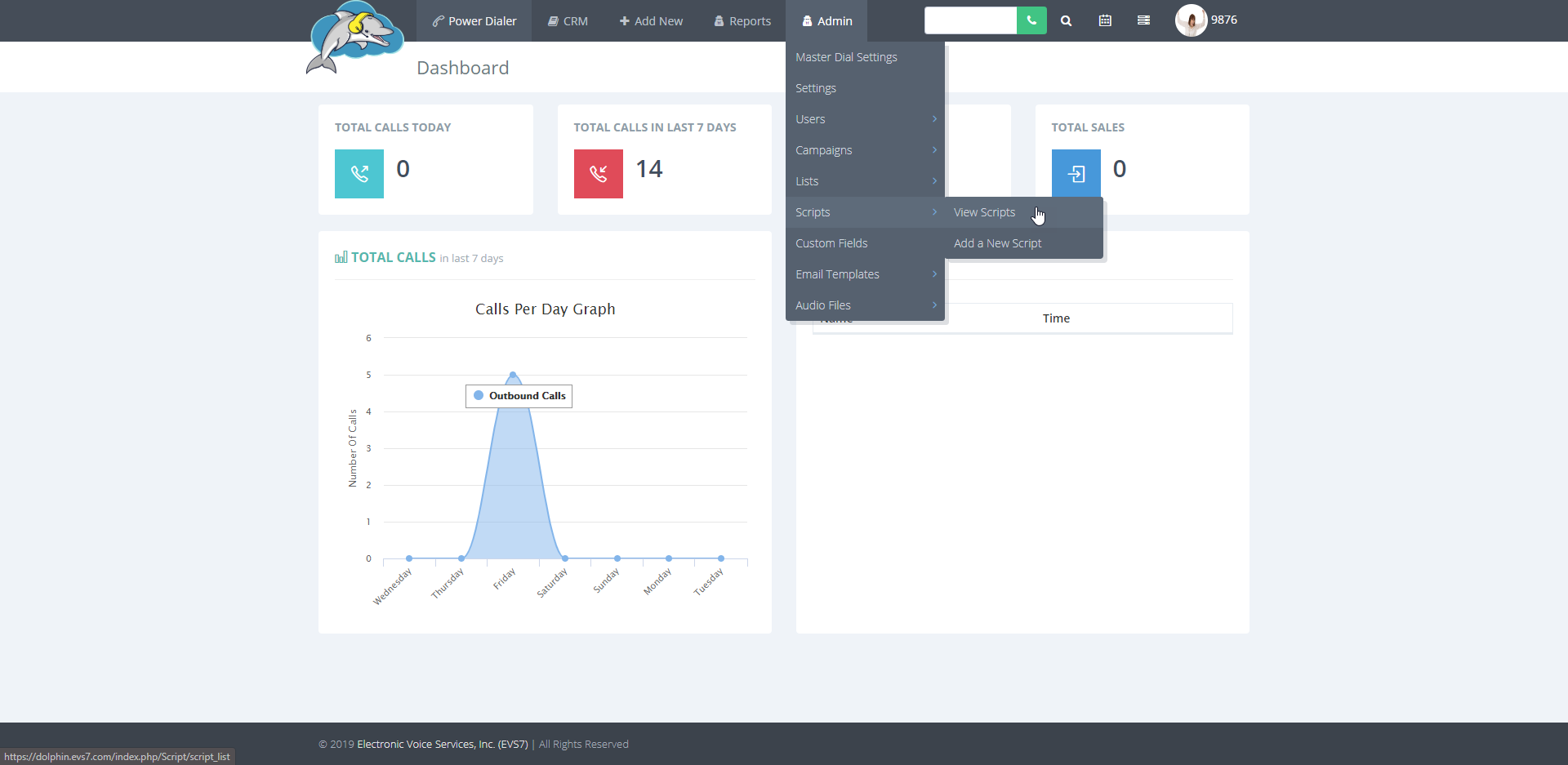 Step 2.
To create a new script, fill in the blanks for
script ID
and
name.

Step 3.
Add some text to the
script text
box. Insert variables are used to grab data from your contacts profile. This is a time saving tool that helps customize scripts for each contact.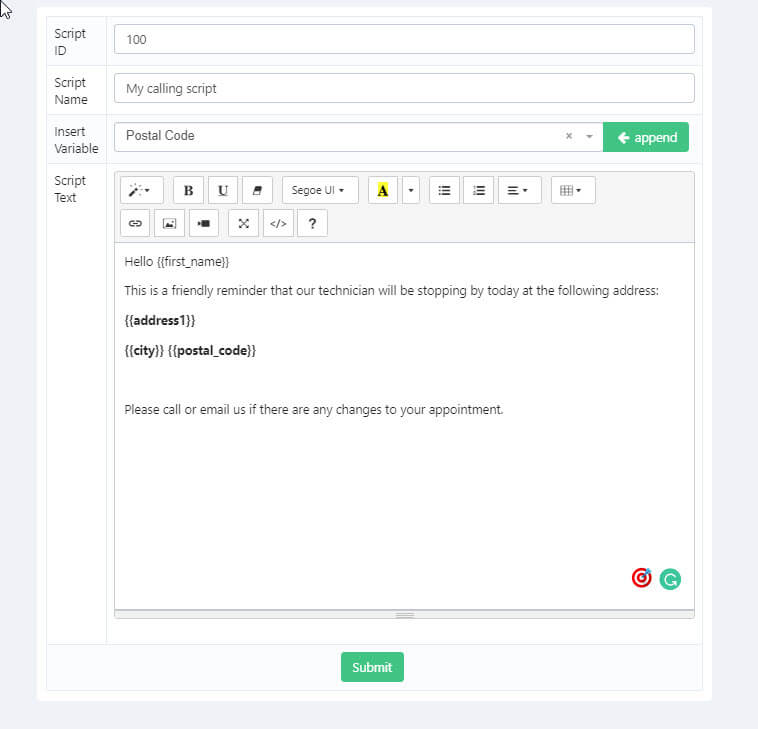 Step 4.
Click on
submit
to save the changes to the newly created script.