Search Knowledge Base by Keyword
Dialing Dashboard Overview
Dialing Dashboard Overview 
The Profile Account page shows during a live call or while viewing a lead. There are useful tabs to use such as the activities, lead info, script, email, and texting tabs. This article will help guide you through the Profile Account page and how to use each tab.
Activities 
Use this tab to add new call notes. Under the notes, there is the contact's call history, status, recordings, old notes, and call back dates.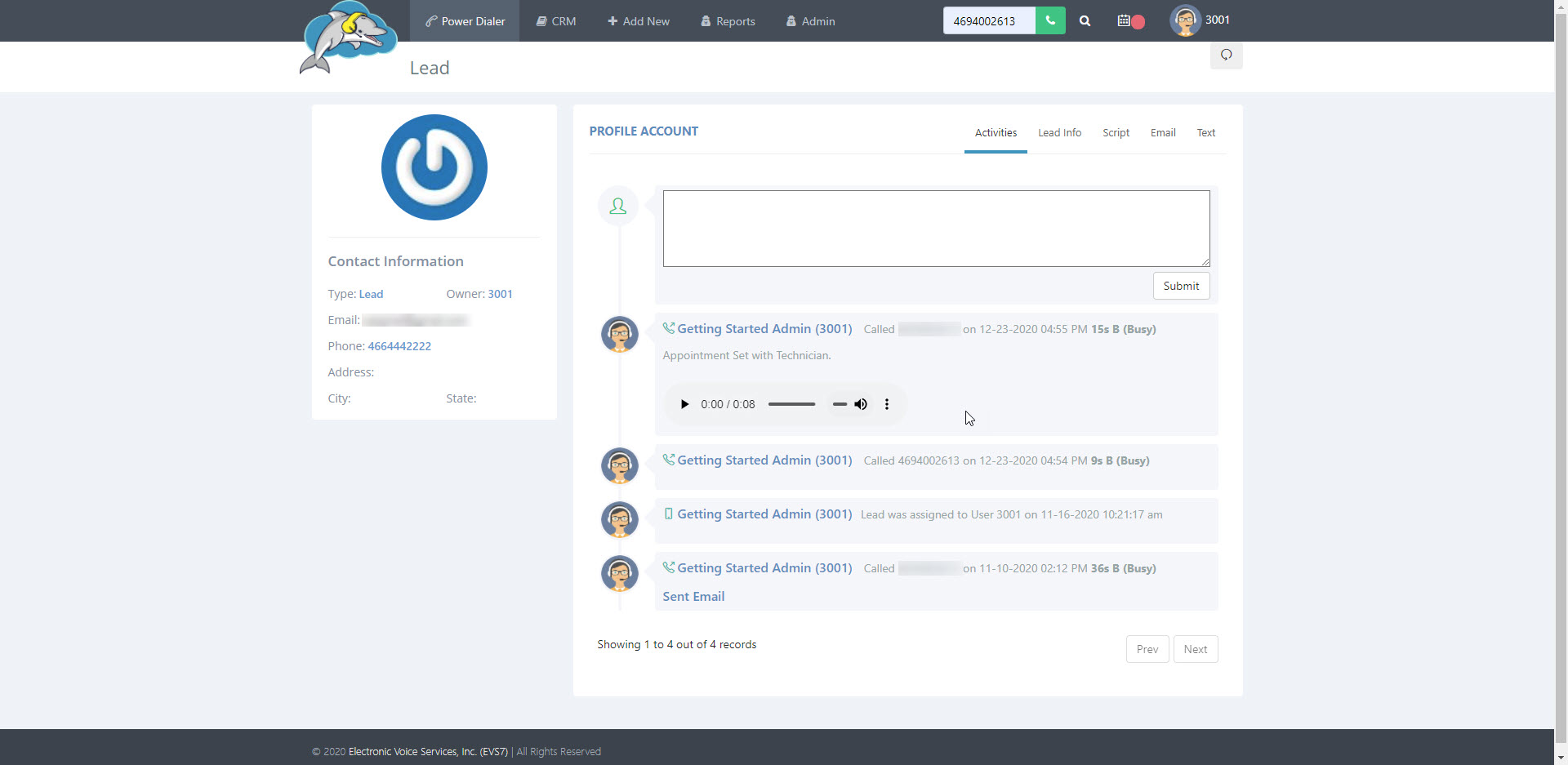 Lead Info
The lead info tab has all your contact's data from an imported CSV or EXCEL file. Custom fields are shown at the bottom of the lead info page and also
highlighted in blue
. To the
right of the save changes button
, there is the
call counts, list, lead ID,
and the
last call status
. At the bottom of the page, you can change the List ID and the last call status the contact is assigned to. Update the lead info any time during or after a call.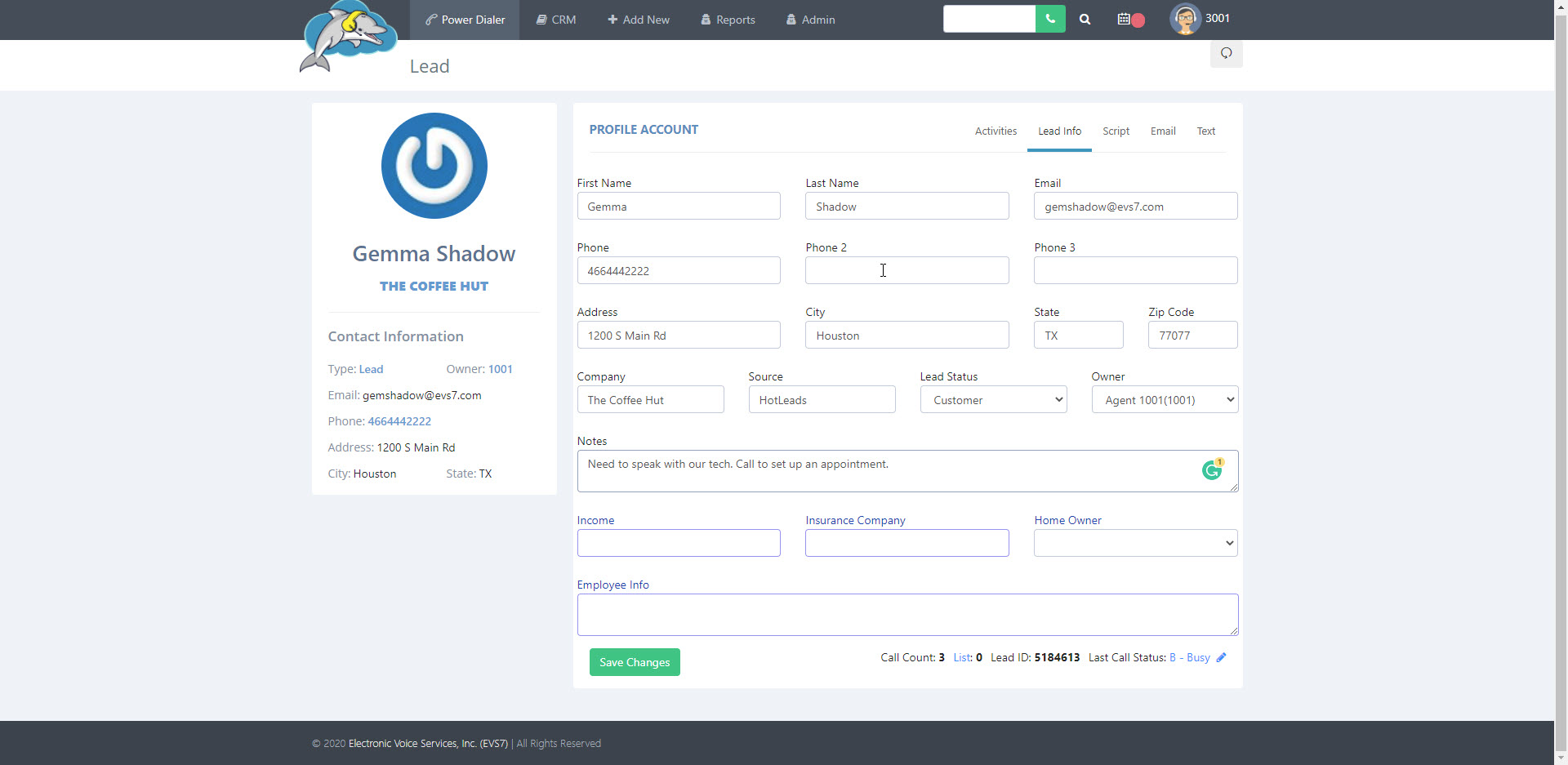 Script 
When you add a script to the master dial settings or the campaign, it will show up in this tab. This is helpful for agents who need to follow a script on a live call.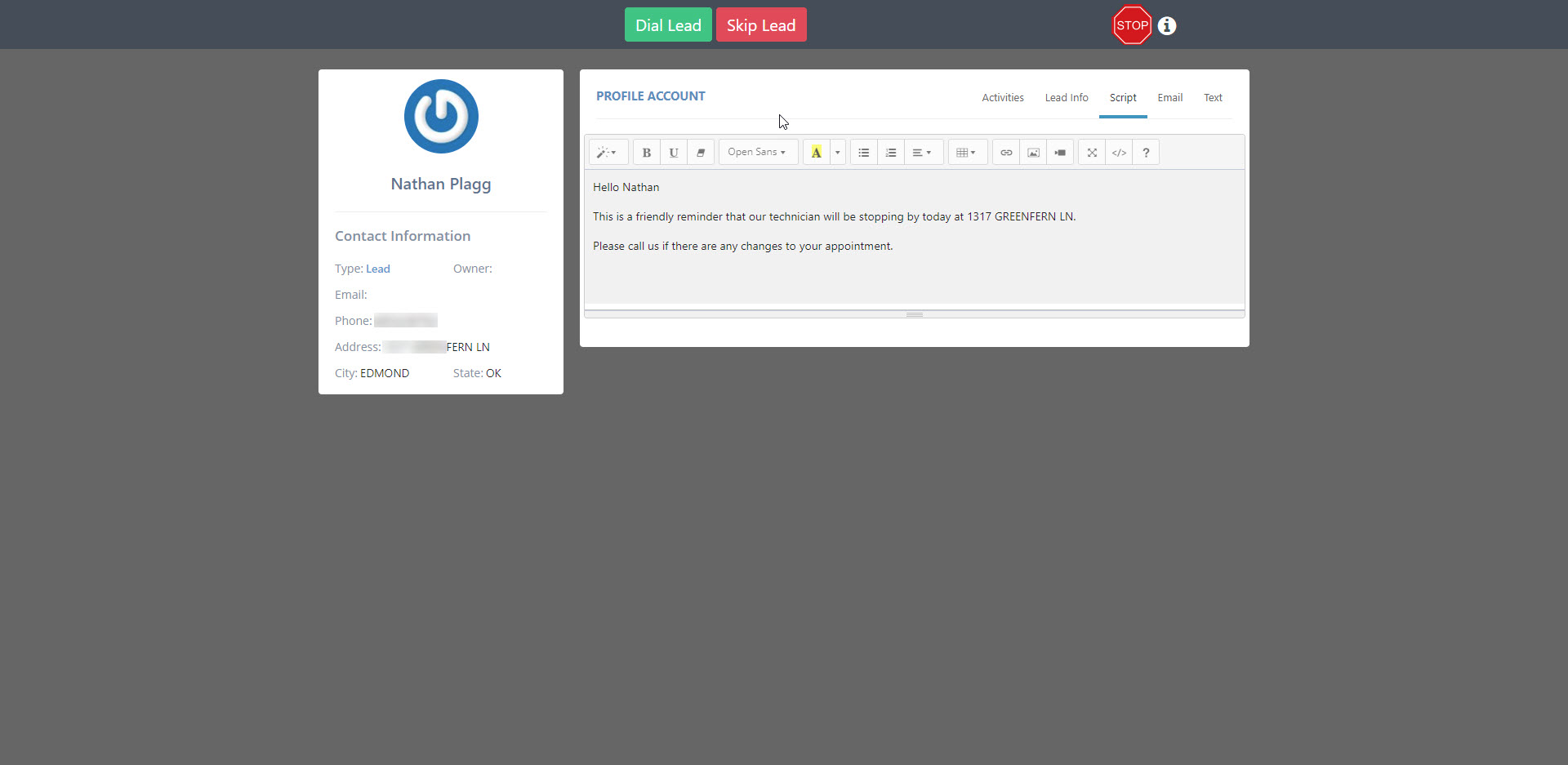 Email
Set up your email account on the email settings page under admin. Once this is set up, then you can let your agents email any lead and also use email templates on this tab.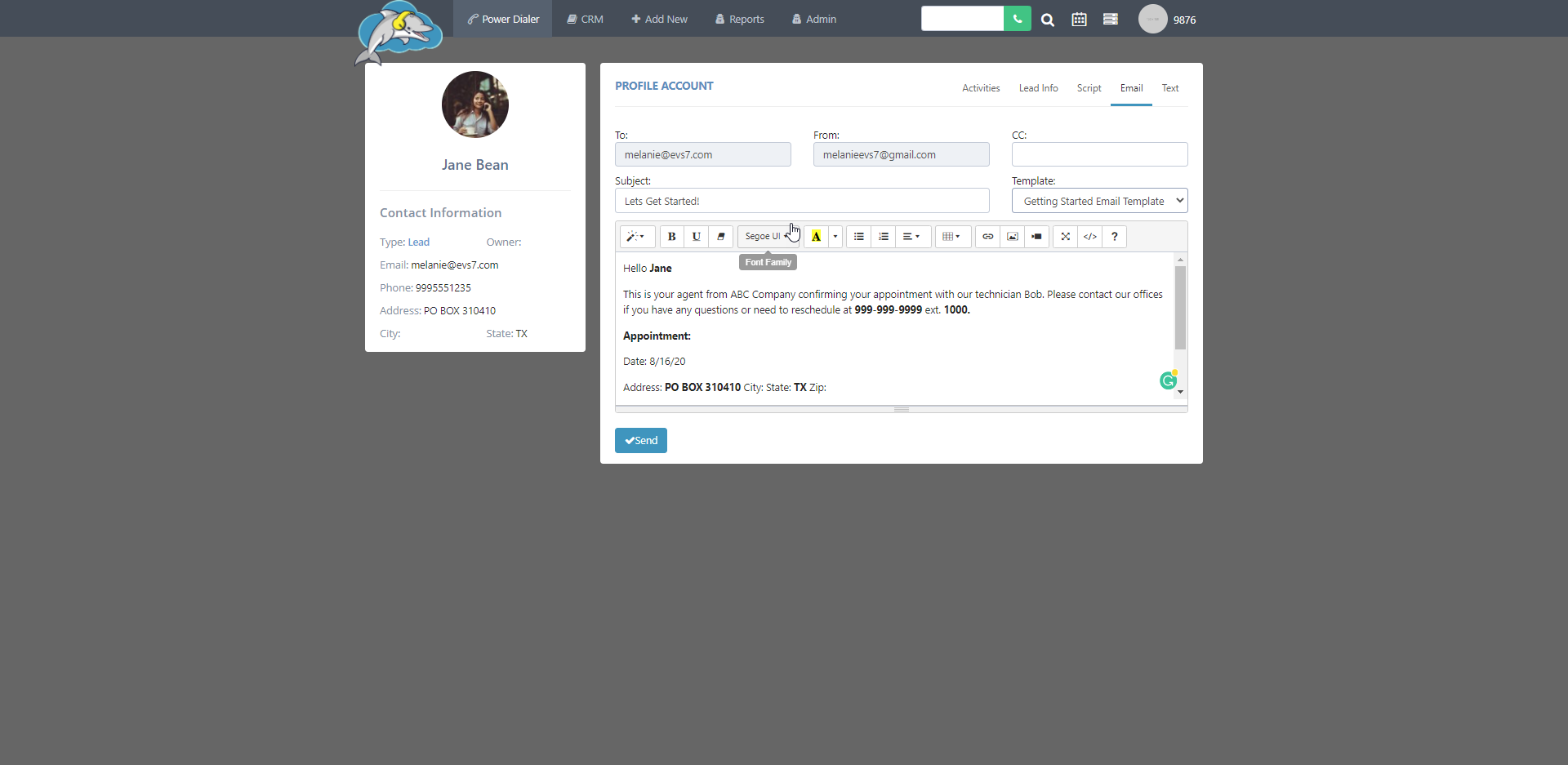 Text
You can only use this tab when you have an SMS enabled number from EVS7. Once the SMS number is set up, then you can use this tab to send text messages and use the SMS templates.