Search Knowledge Base by Keyword
How to Whitelist an IP
Need to limit or control who can use the dialer? Whitelisting lets you create a list of trusted IP addresses that have access to your dialer. Follow the steps below to see how to whitelist an IP address in the Dolphin Dialer.
Step 1.
At the top menu, select
admin
and then click on
settings
.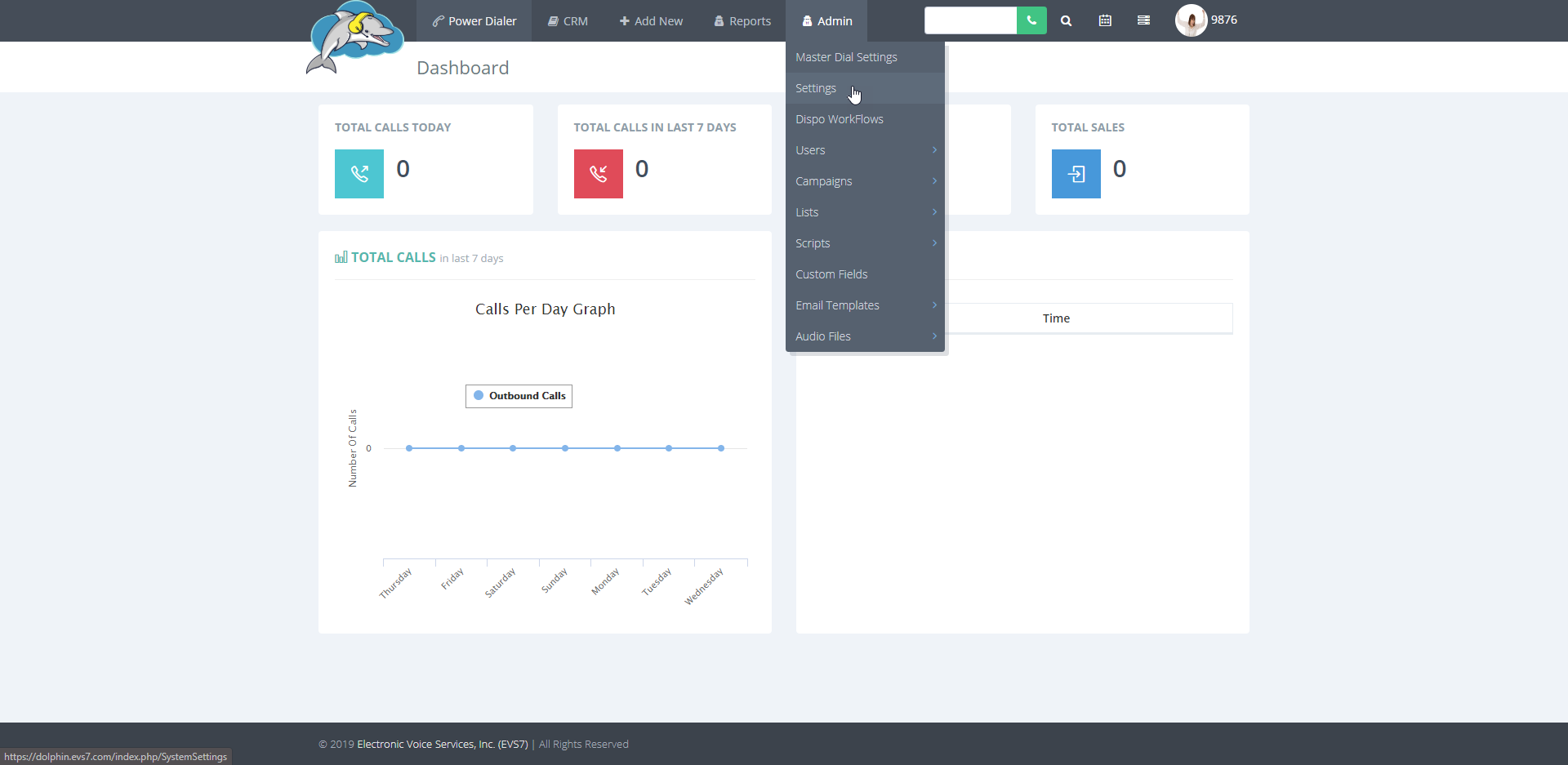 Step 2.
Scroll to the bottom of the page to view the
advanced settings
. Click on the down facing
arrow
to see the extra settings in this section.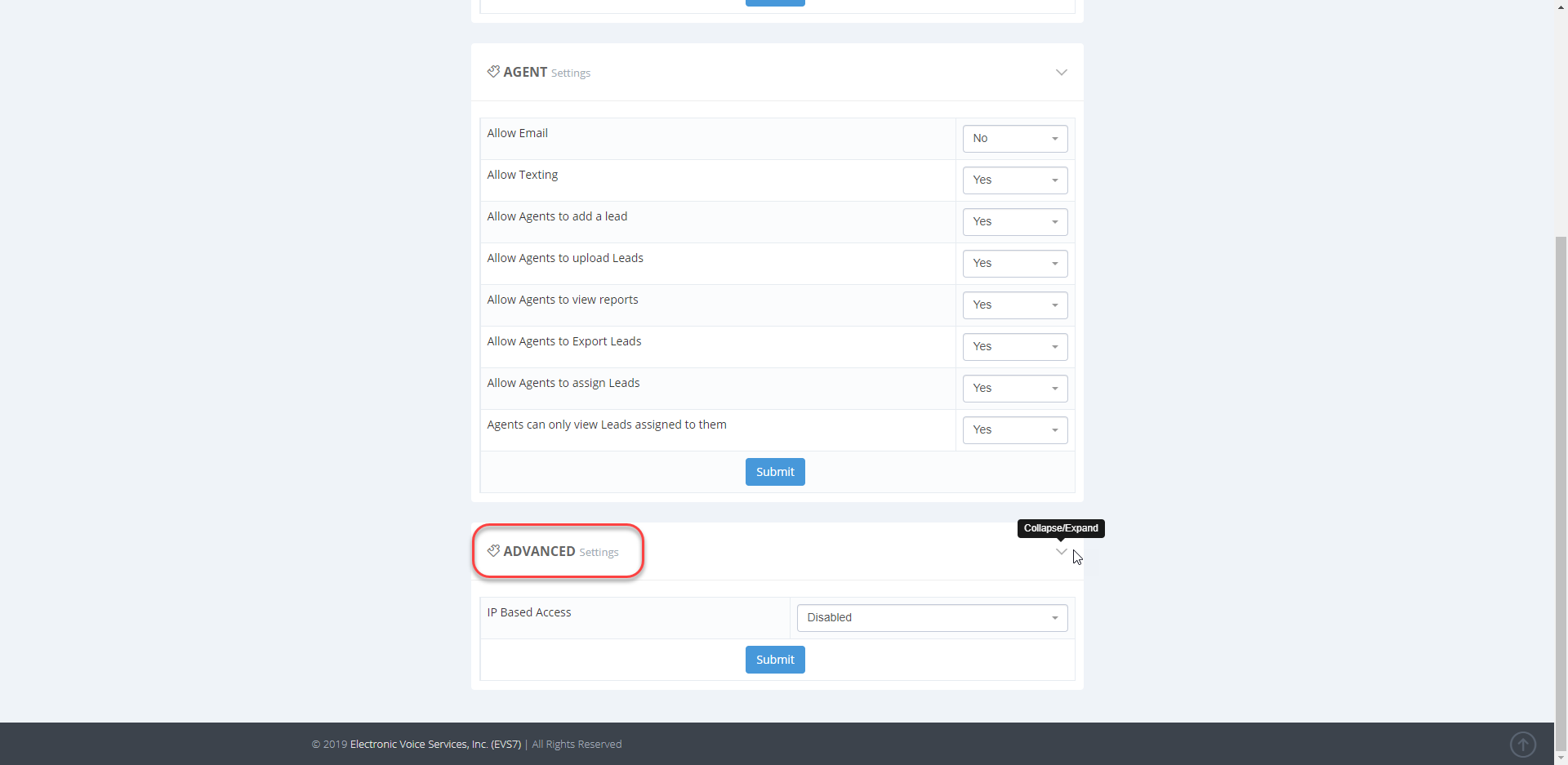 Step 3.
Next to
IP based access
choose 
enabled
. Click
submit
to save the changes. As a result, an extra setting to add IP addresses is now added to the page. Continue to the next step.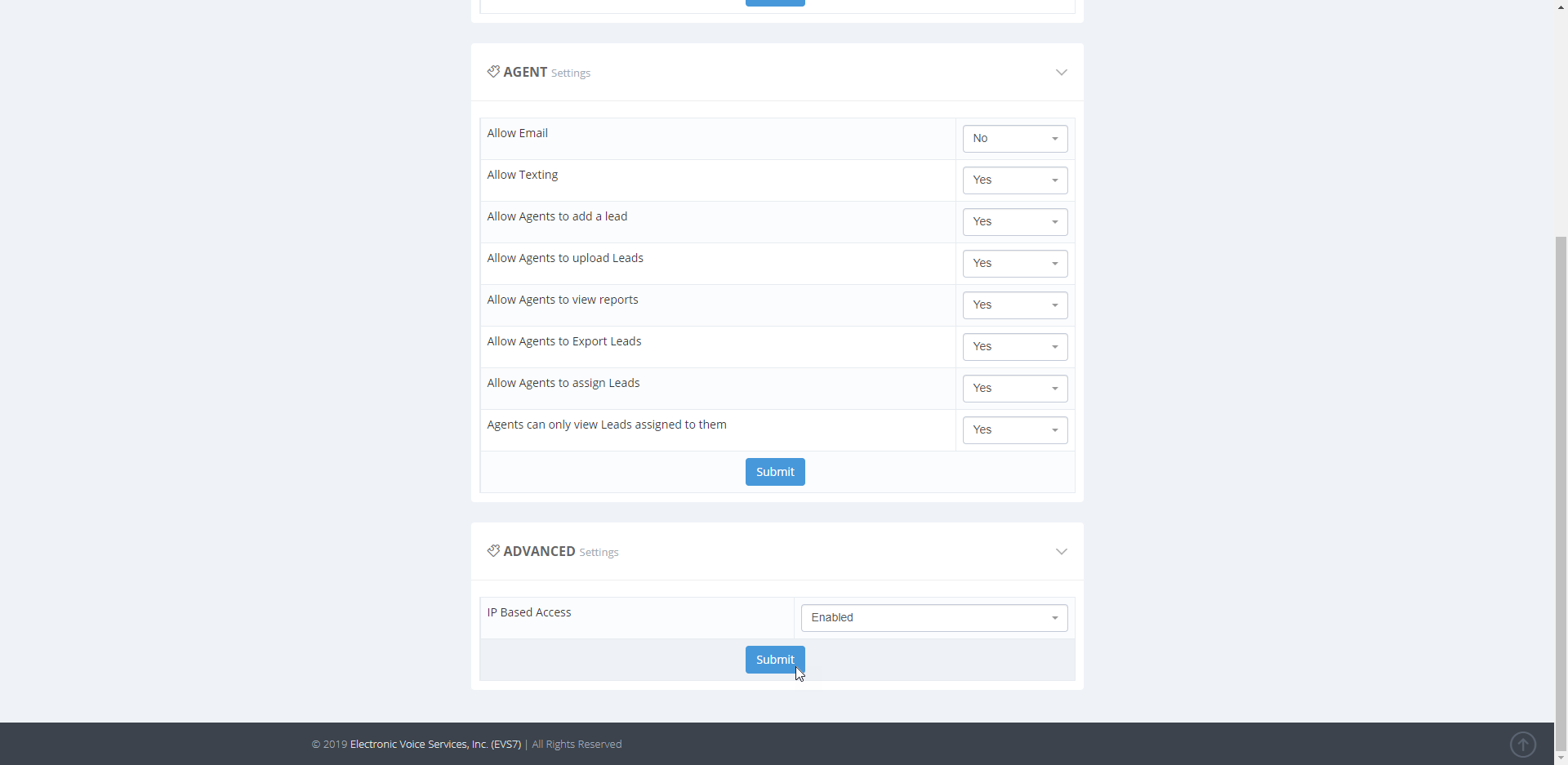 Step 4.
In the
advanced settings
section, click the down facing
arrow
to see the new settings and view the new
 IP address
field.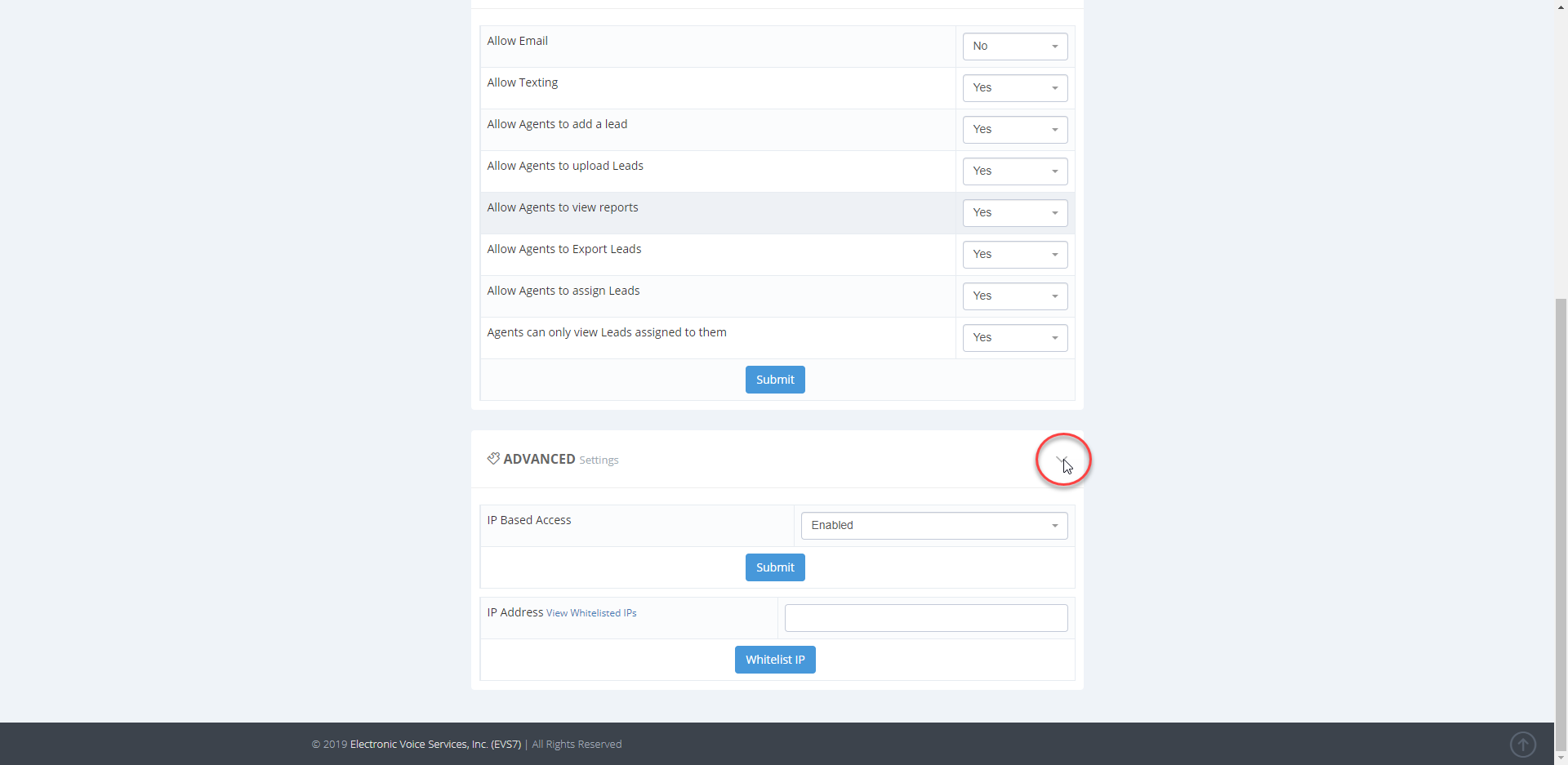 Step 5.
In the box to the right of
IP address,
type the trusted IP address that will get added to your list. Click on
whitelist IP
to add the new address.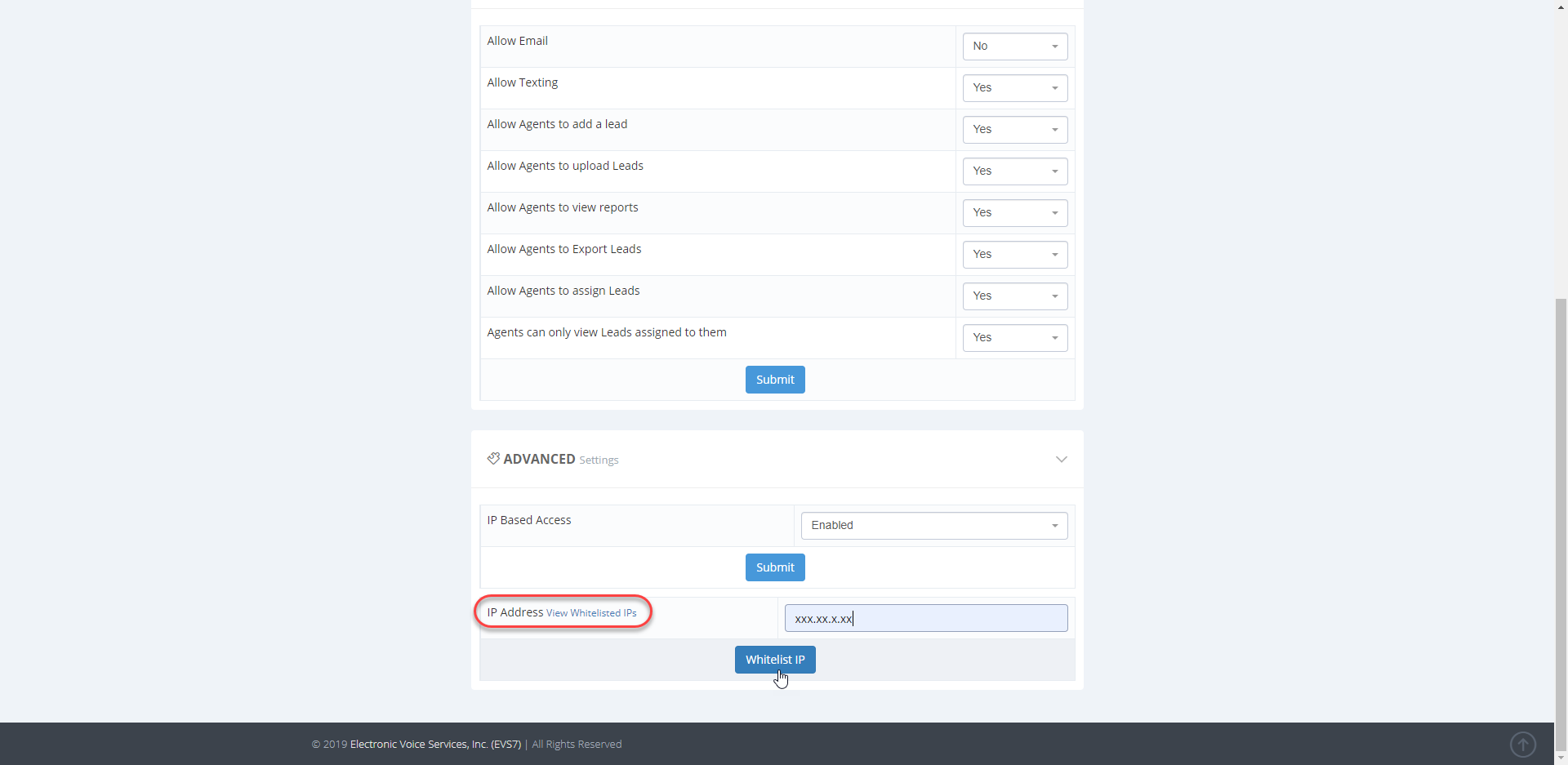 Step 6.
Click on the
view whitelisted IPs
text in blue to view and manage your list of addresses.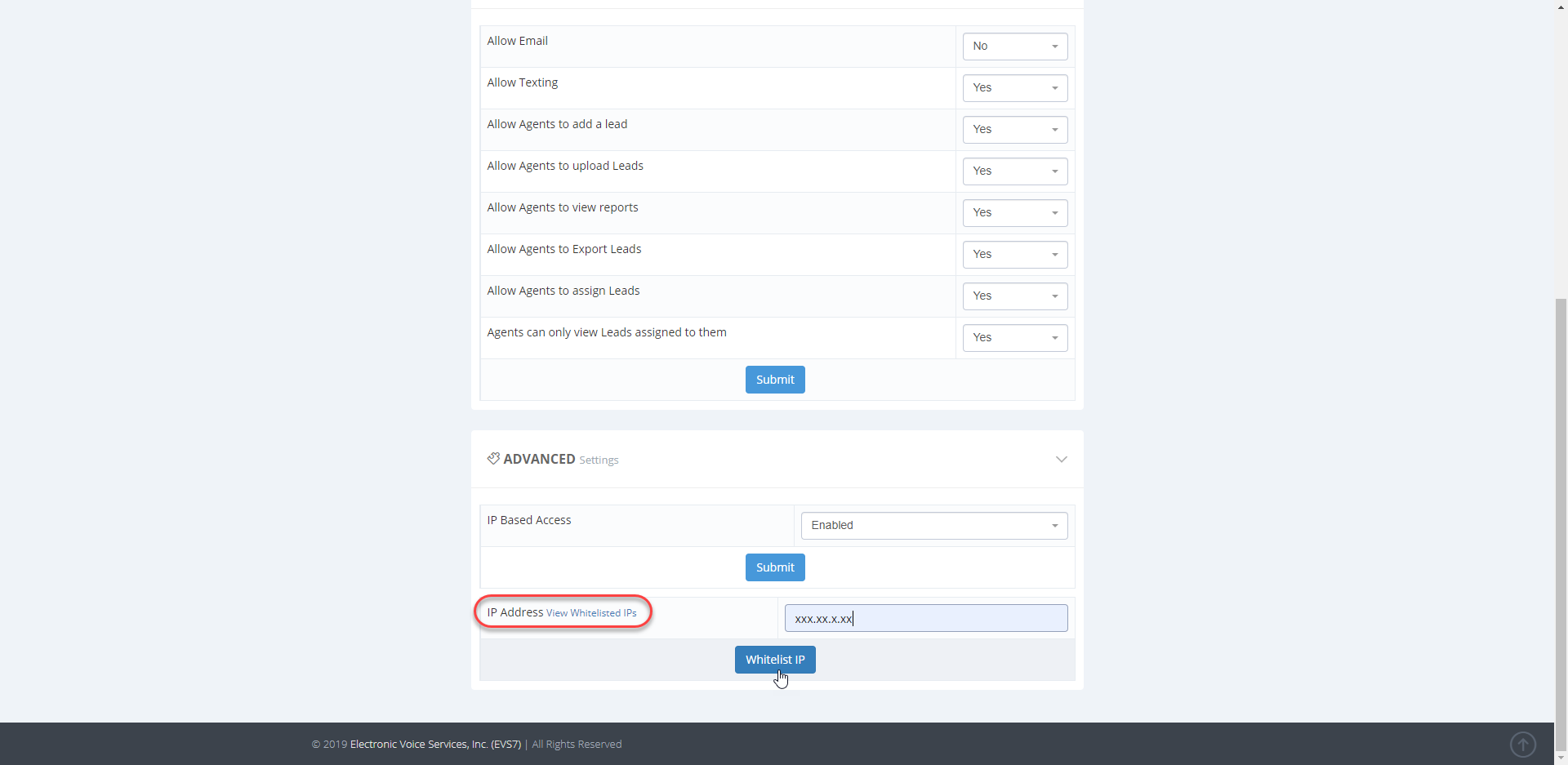 Click on the red
trashcan
icon, to remove an IP address from your list.