Search Knowledge Base by Keyword
How to Clear a List.
Make a mistake uploading leads? You can clear a list of leads in the CRM. Learn how to clear a list of leads using the steps below. Keep in mind that this setting will clear a list of all its leads and this process cannot be undone.
Step 1.
Go to
admin
and then click on
lists
and
view lists.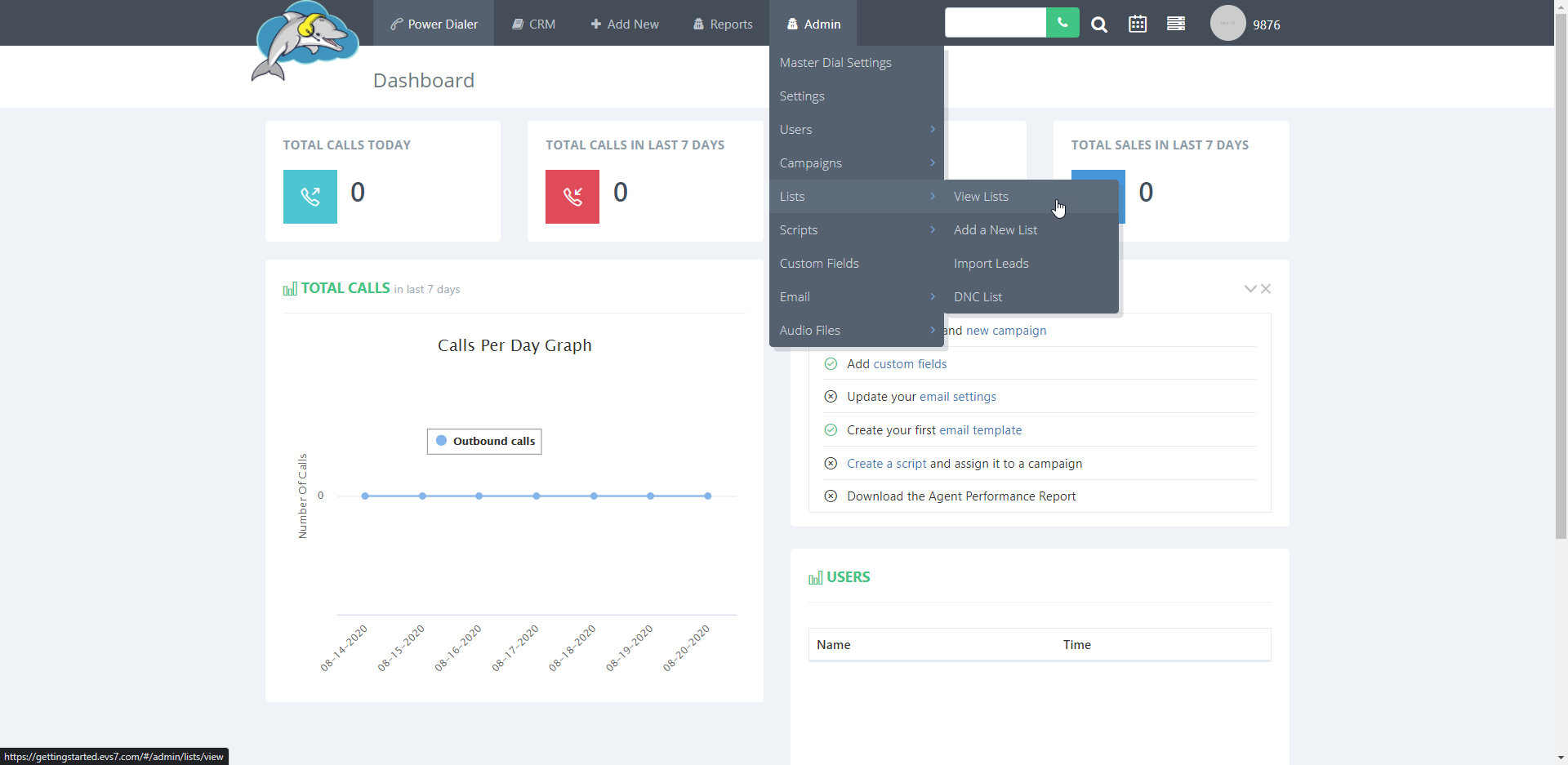 Step 2.
Click
modify
to the list you want to clear.
Step 3.
Click on the yellow
clear list
button to remove all leads on this list. Click on
yes
to confirm the changes. All leads are deleted once you confirm.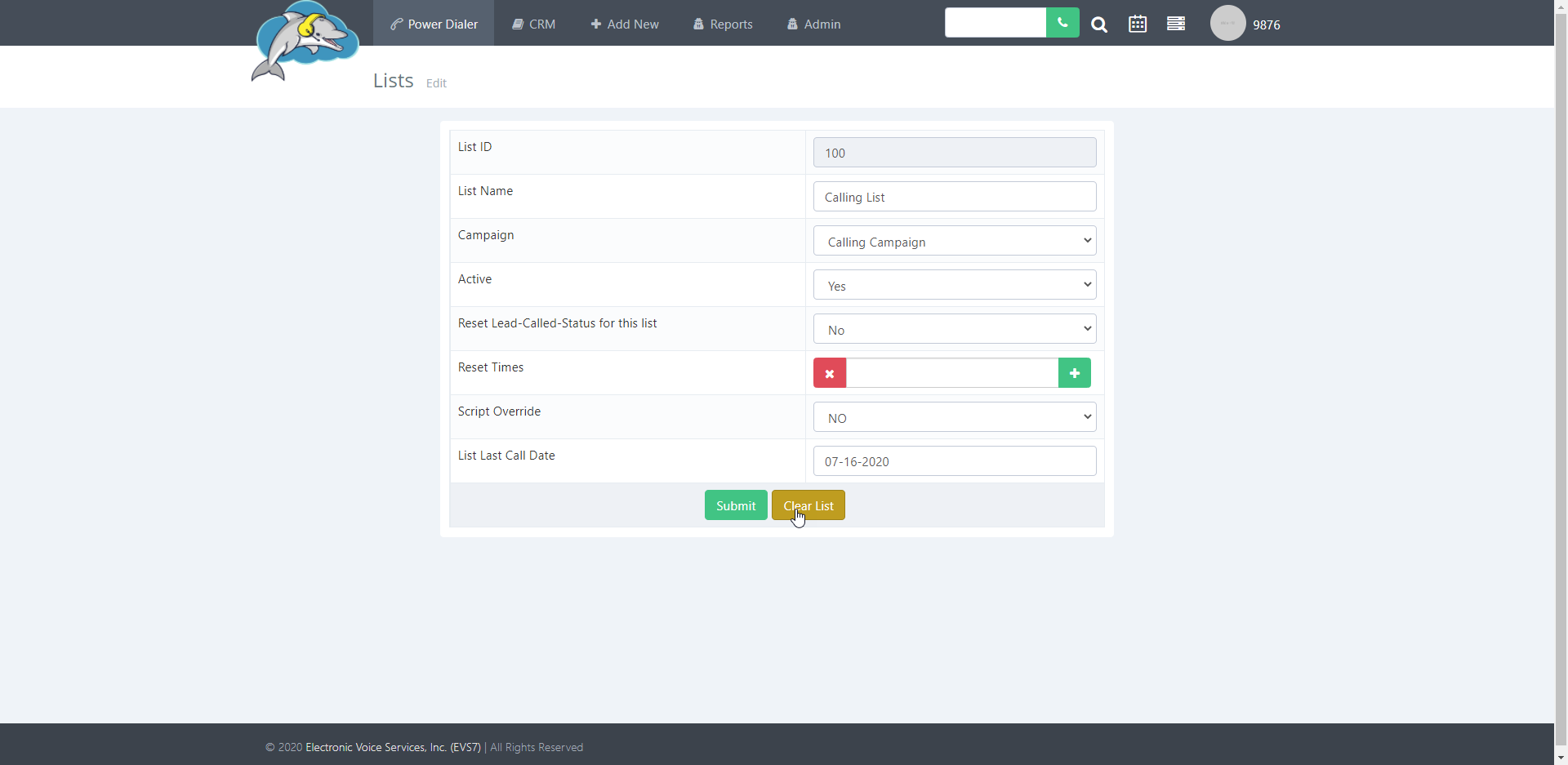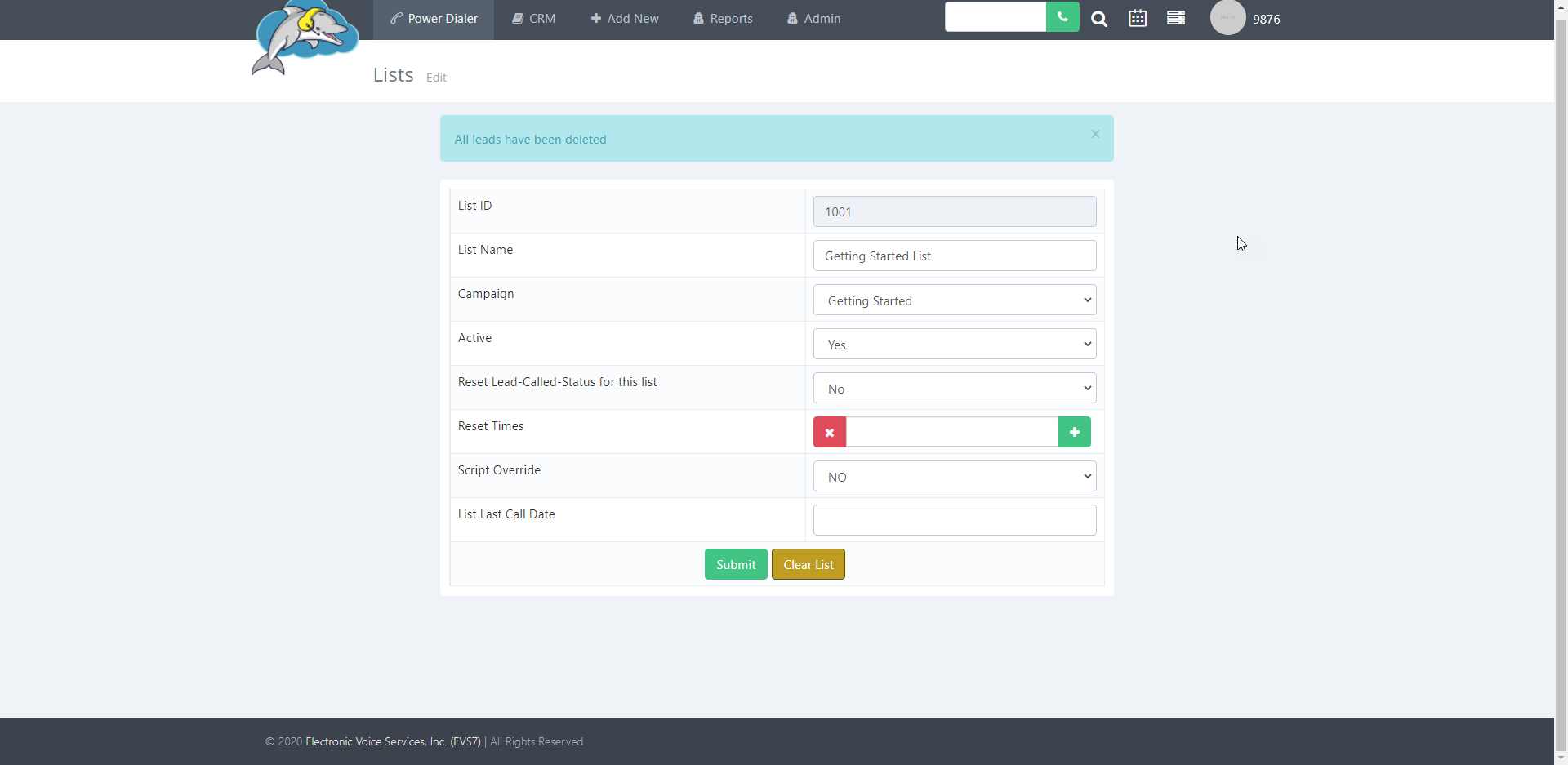 Step 4.
The list will show a lead count of
0
once finished.