How to Assign a Script to a Campaign
How to Assign a Script to a Campaign
Assigning a script to a campaign will allow a specific script to appear when an agent is in ready mode and making outbound calls. Note: The following features enabled will override the script assigned to a campaign when a script is assigned to:
an in-group and inbound call comes in to your agent
a particular list id
Step 1.
Login to your manager portal using your Admin credentials.
Step 2.
Click on
Campaigns
and then
Campaigns Main
in the left menu.

Step 3
. Select the Campaign that you would like to change the caller id and click the
Modify
button for that campaign.

Step 4.
Go to the
General Settings
–
Detail
tab to view the
Script 
field.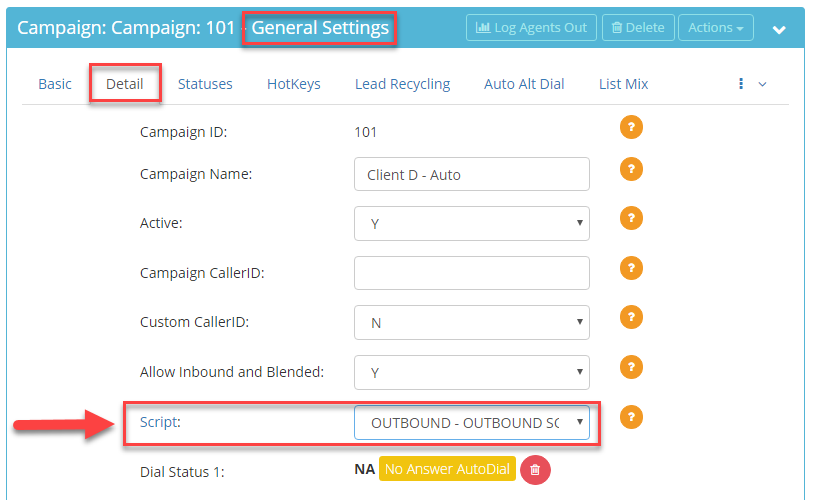 Step 5.
Select the script you would like to assign to the campaign from the drop down menu.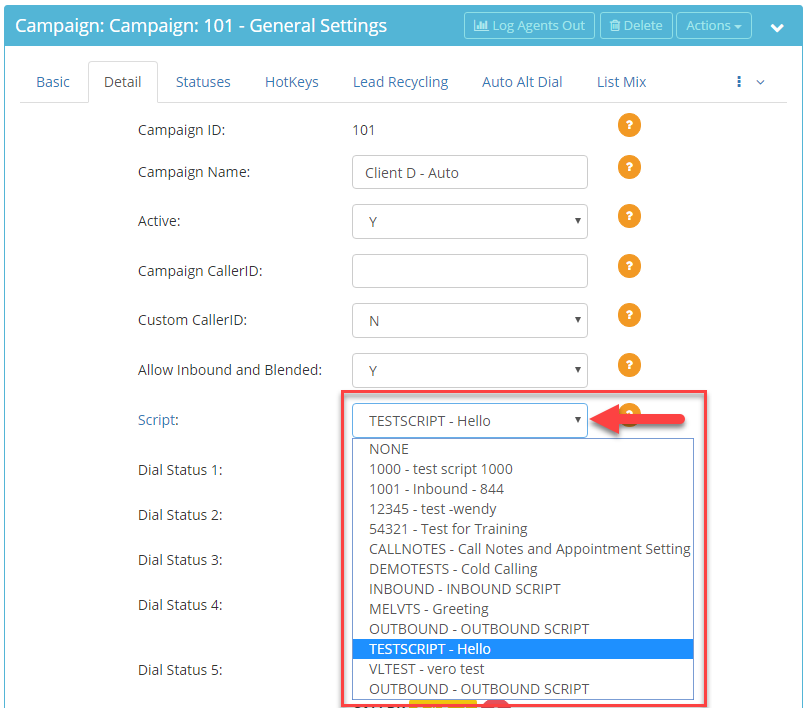 Step 6.
Scroll to the bottom of the
Detail
tab and click
Save Changes
.