How to Create a New Campaign
How to Create a New Campaign
How to create and set up a new calling campaign. 

Step 1.
Login to your manager portal using your Admin credentials.

Step 2.
Click on
Campaigns
and then
New Campaign Wizard
in the left menu.

Step 3.
Enter a short name for the
Campaign ID
and a
Campaign Name
. Campaign ID cannot be edited after initial submission. Enter a phone number in the
Caller ID
field.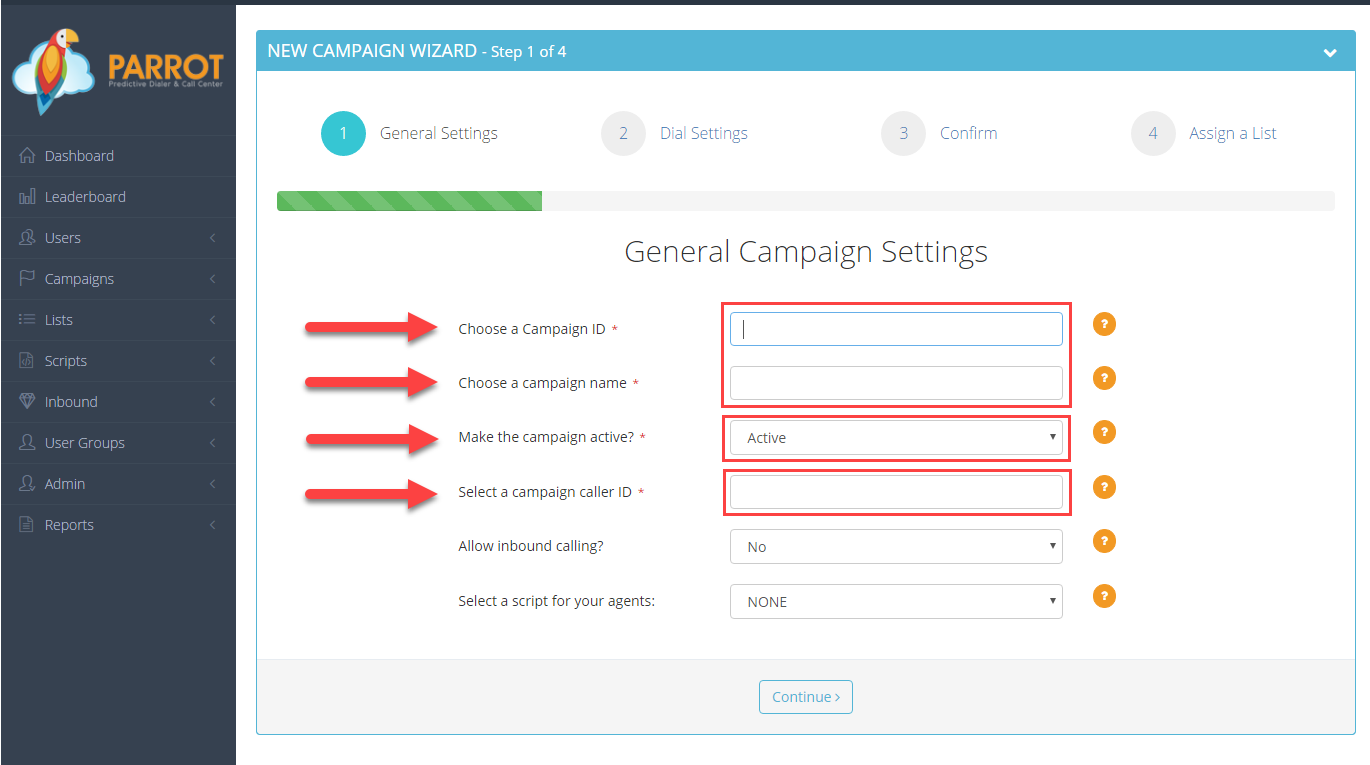 Step 4.
Select
Yes
or
No
from the dropdown menu to indicate whether to
Allow Inbound Calling.

If you selected Y to allow inbound calling,

inbound groups

will appear. Select the checkbox next to

AGENTDIRECT

to allow internal transfers. If you already created in groups, these will be available to select as well.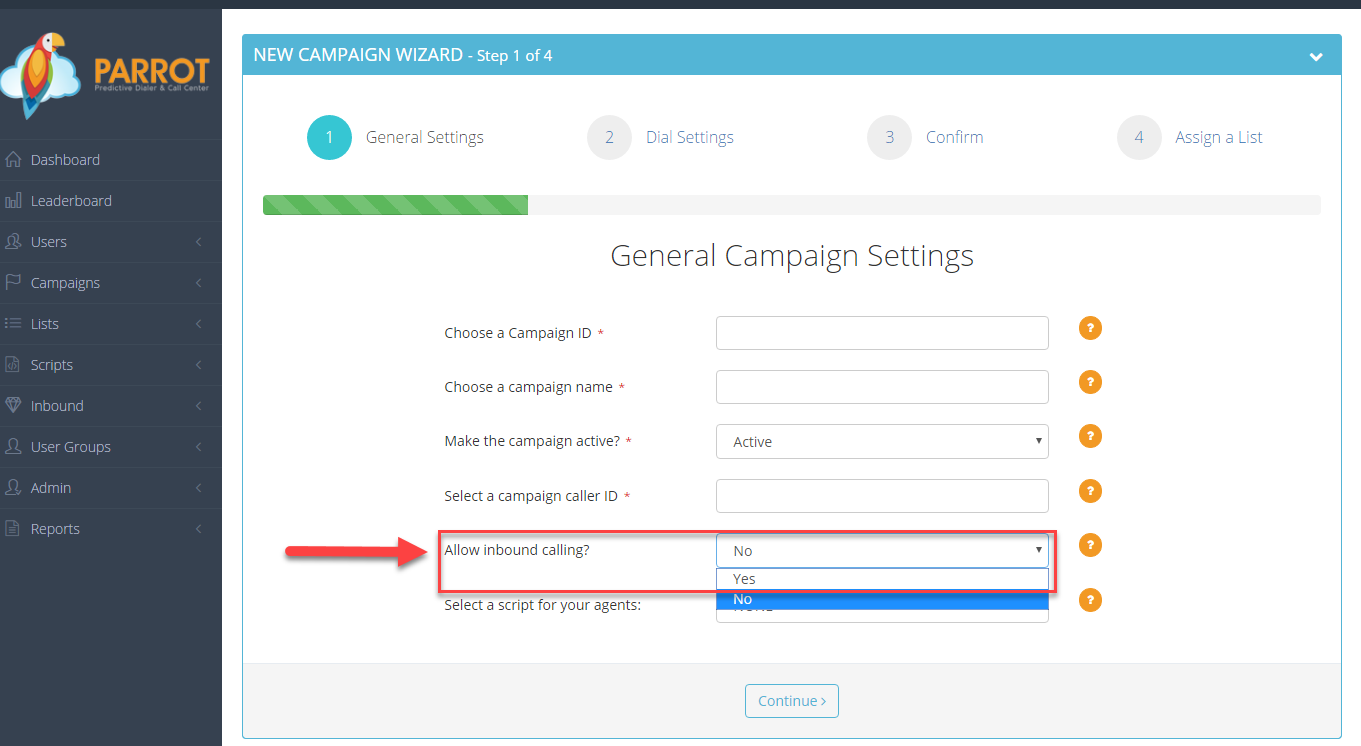 Step 5
. Select a
script
from the dropdown menu if you have created a script for your agents. If no script has been created, select NONE.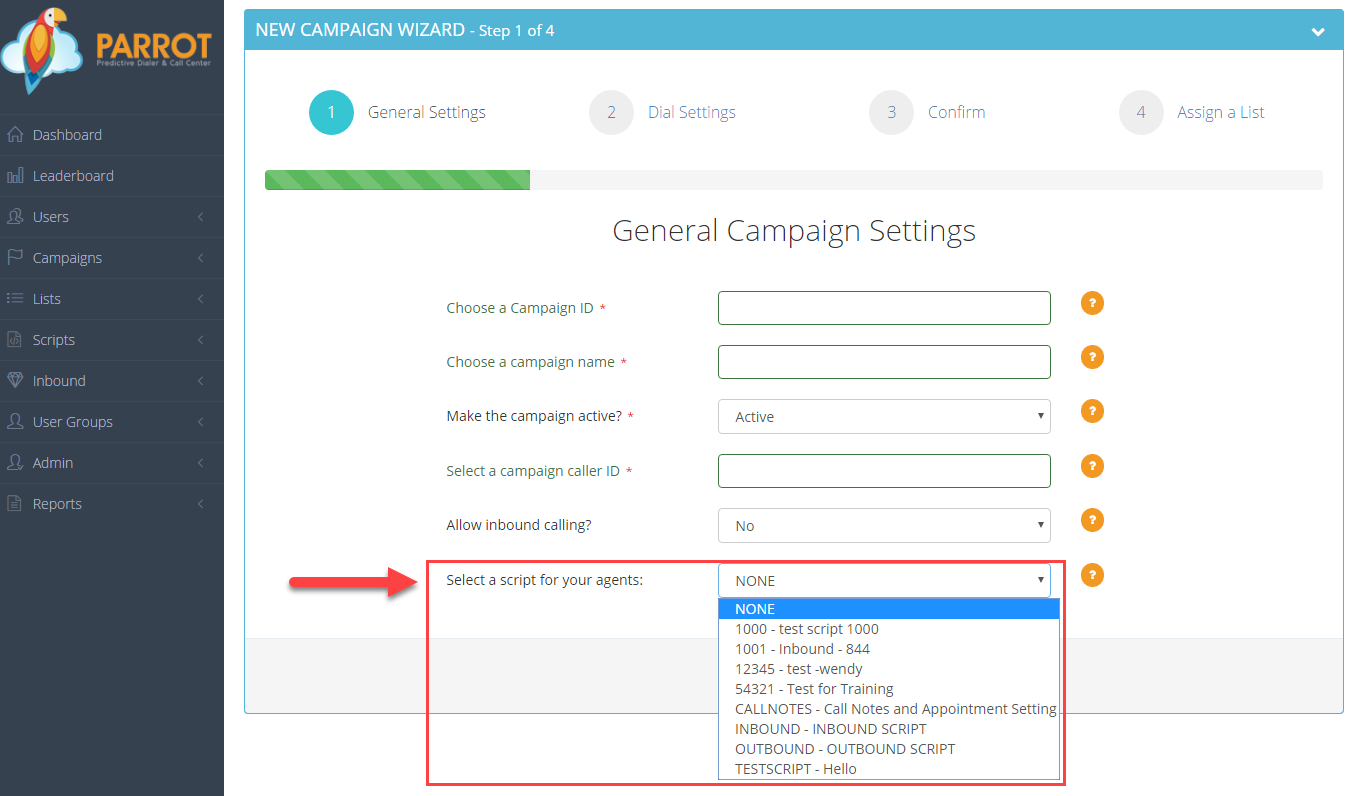 Step 6.
Click Continue.
Step 7.
Select the
dial method
that you would like your agents to dial from the dropdown menu.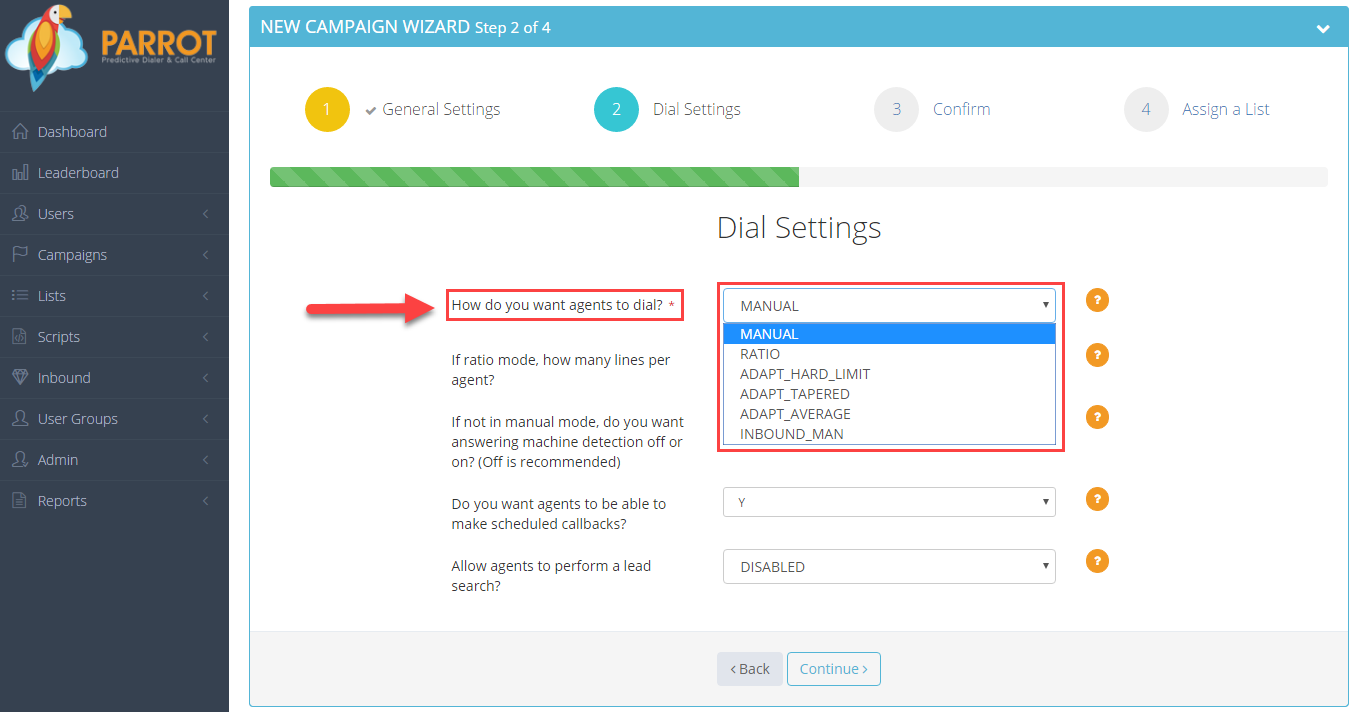 Step 8.
Select
how many lines to dial
per agent if the
Ratio dial mode
was selected.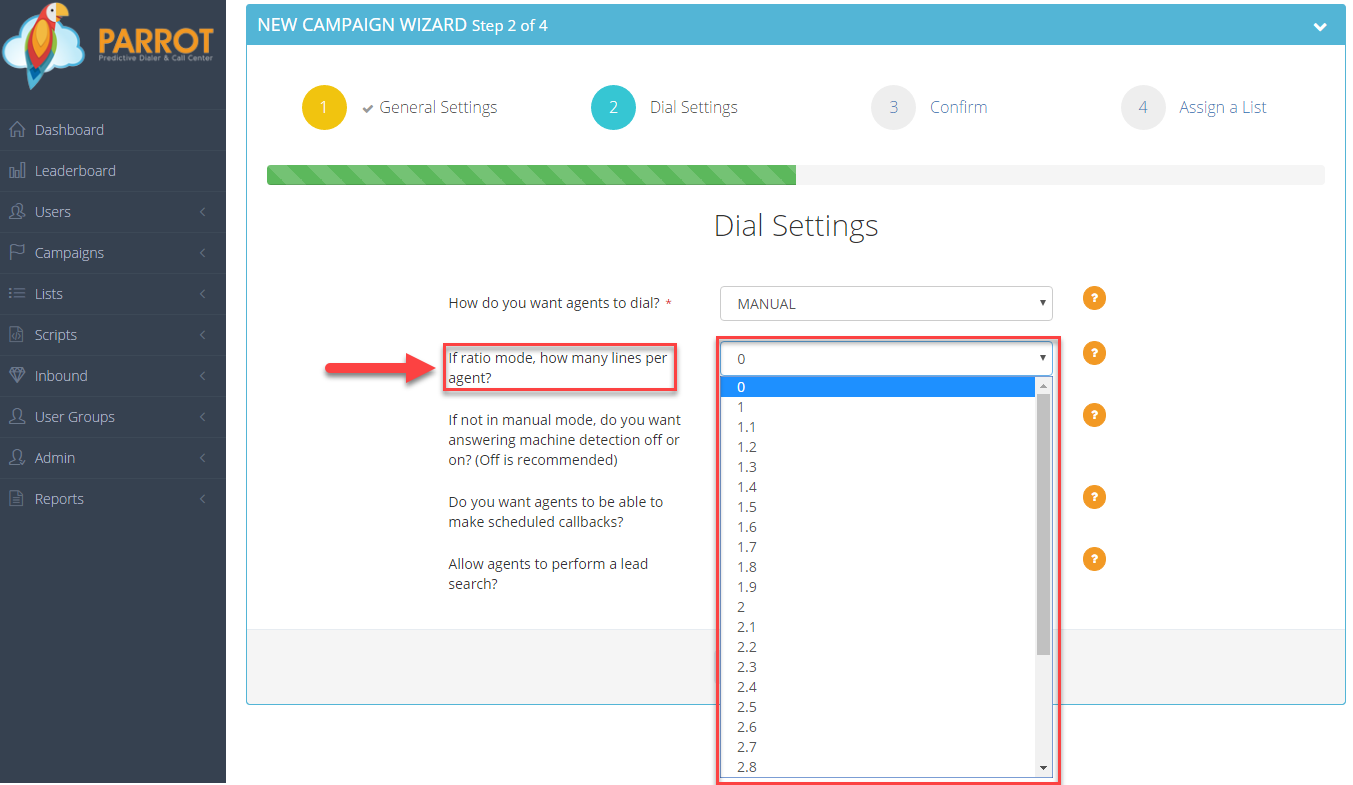 Step 9.
Select
AMD OFF
to leave
answering machine detection
off or
AMD ON
to turn
answering machine detection
ON.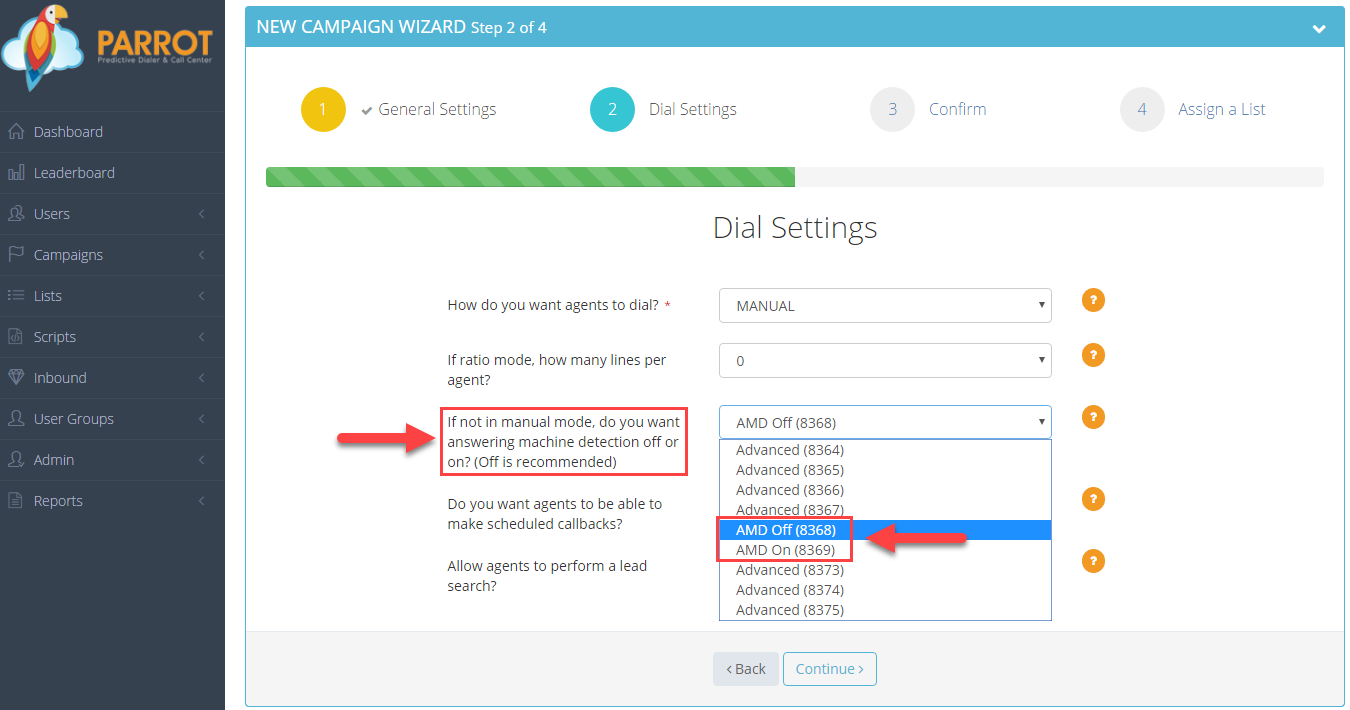 Step 10.
Select
Y
or
N
from the drop down menu depending on if you want your agents to be able to make
scheduled callbacks.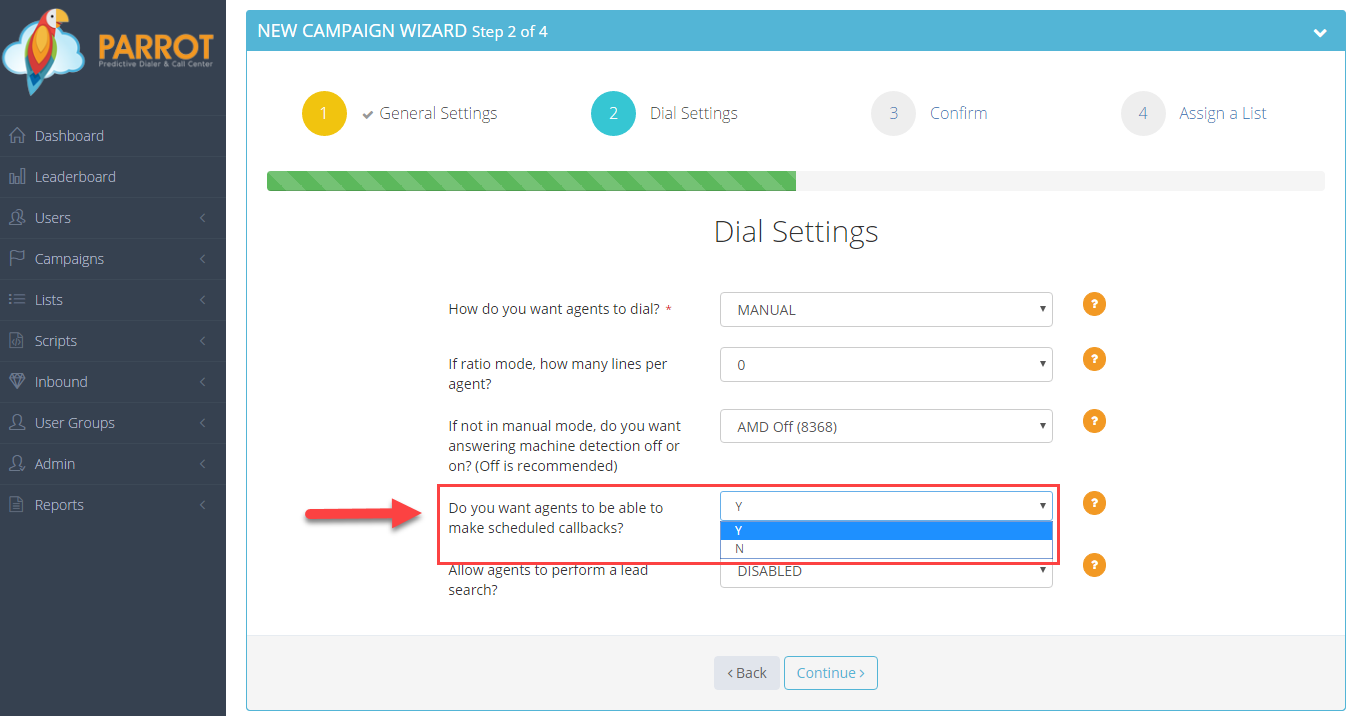 Step 11.
Select the desired option from the drop down menu regarding whether you would like to allow your agents to perform a
lead search.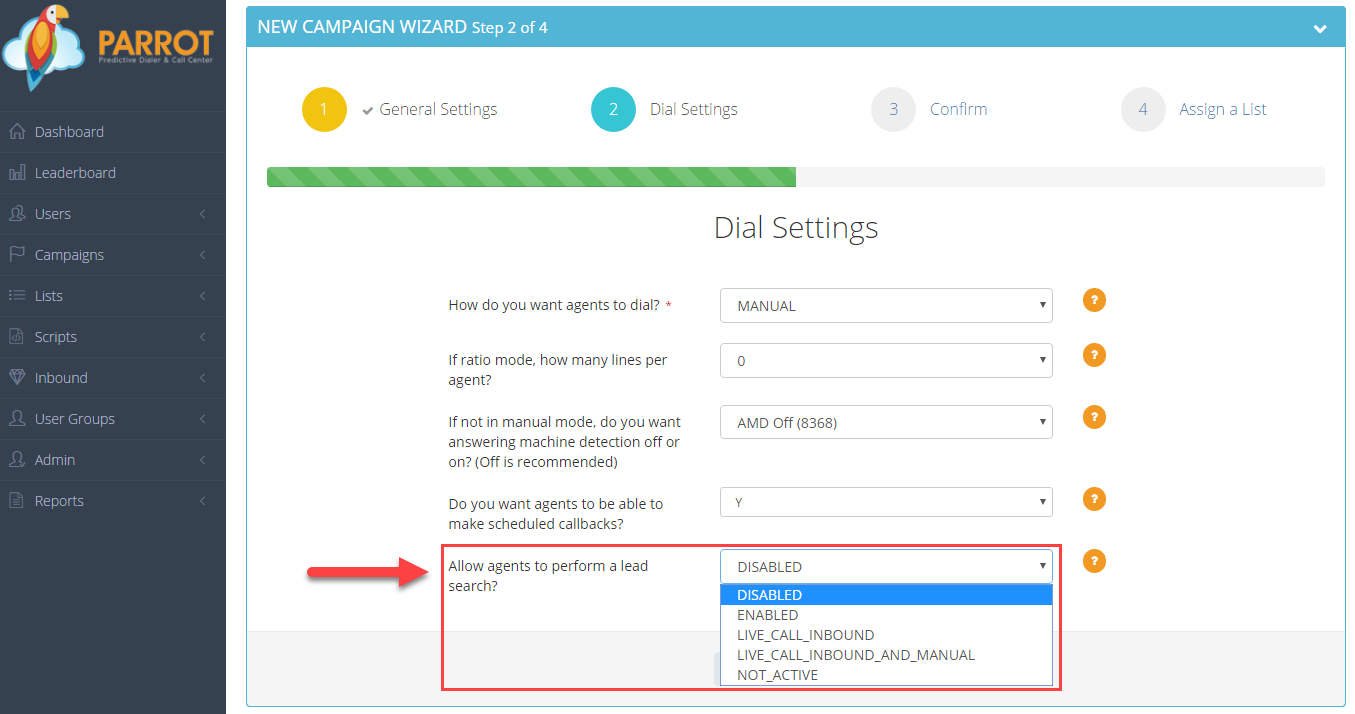 Step 12.
Click
Continue.

Step 13.
Review your settings and click the
Submit
button.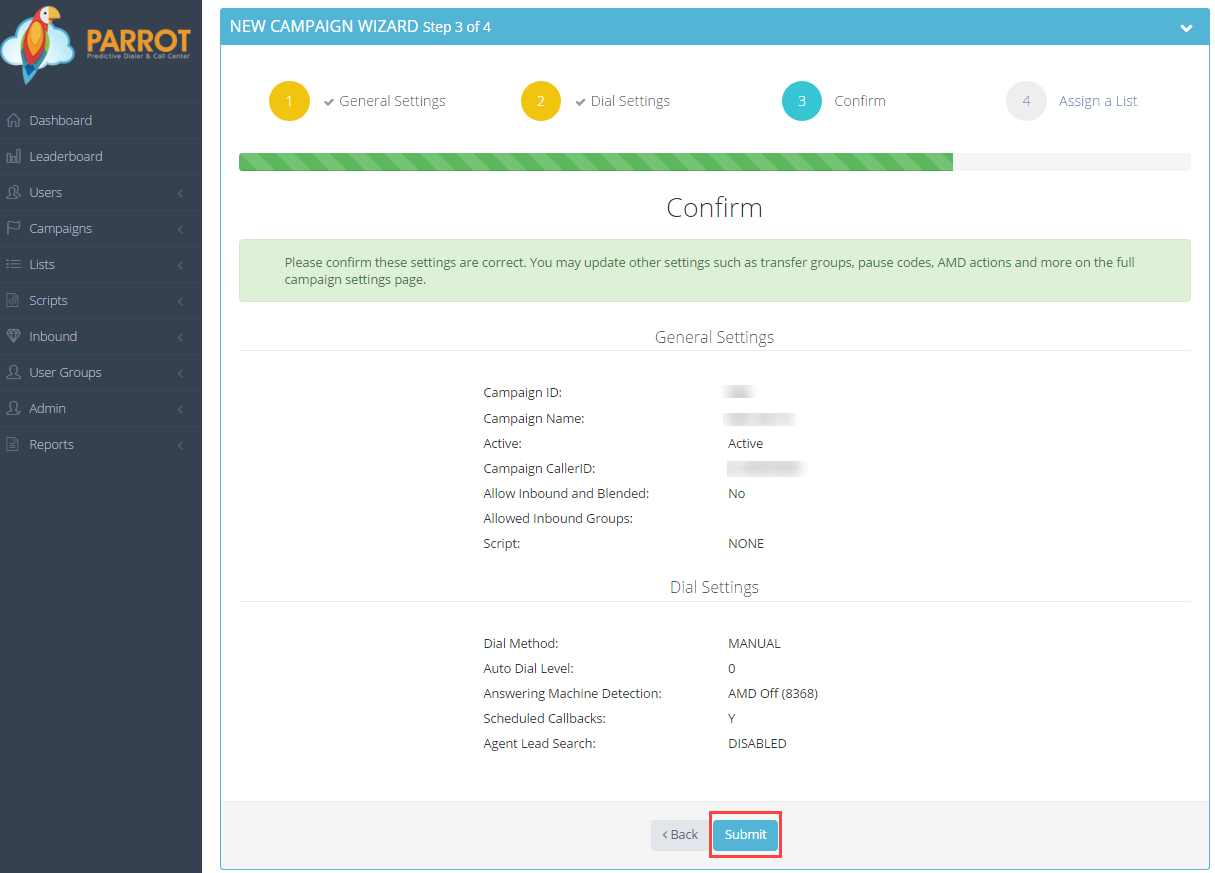 Step 14.
A confirmation message will appear if creating the campaign was successful. You can continue to
Assign List, Create a New List
, or
Skip this Step
to go to the Campaign settings to further configure.