How to View Leads in Hopper
How to View Leads in Hopper
You can check which leads are in line to be dialed next per campaign in the Realtime Report.
Step 1.
Login to your manager portal using your Admin credentials.
Step 2.
Click on
Reports
, then
Realtime Report
, then
Realtime Report
again in the left menu.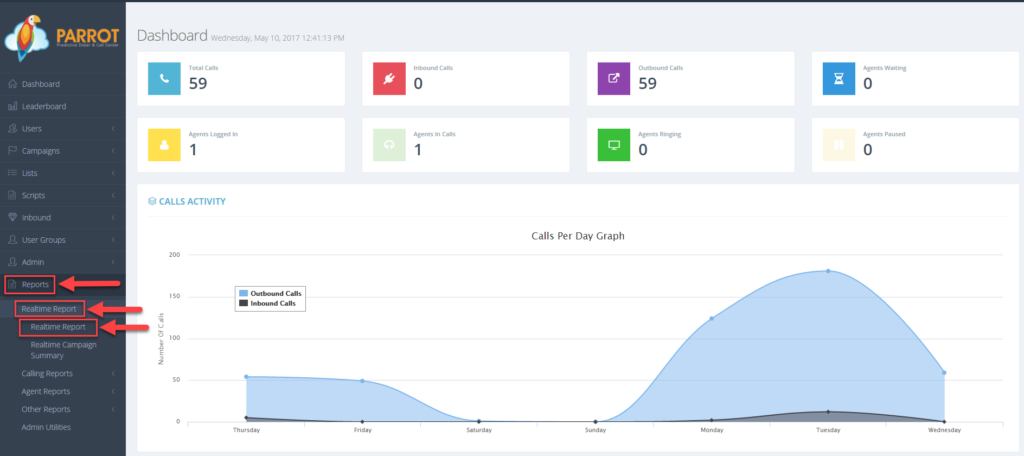 Step 3.
Go to the
Campaign
heading and select the campaign from the drop down in order to view the leads in the hopper for that particular campaign.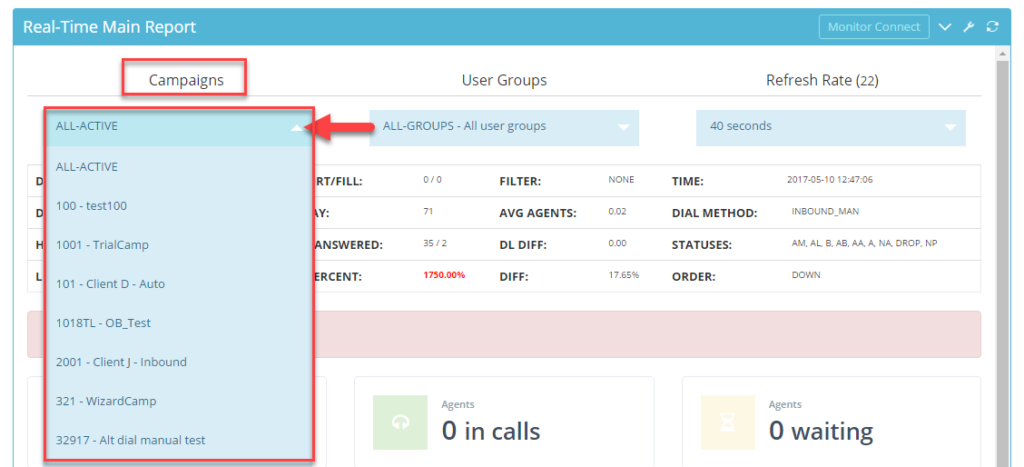 Step 4.
LEADS IN HOPPER
will now be a blue clickable link. Click on the
LEADS IN HOPPER
 link. A table named Leads in Hopper will appear showing the leads lined up to be dialed by the system along with some other information about the lead.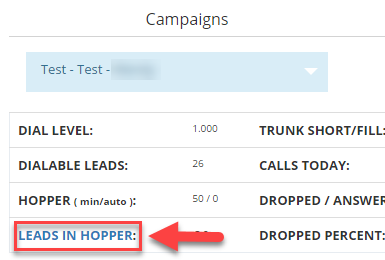 This information includes:
ORDER:
Describes the order of the lead that will be called next with 0 being the next lead to be dialed.
PRIORITY:
Describes if the lead was assigned as a priority. Default is 0.
LEAD ID:
Shows the lead id assigned to a lead after being uploaded into the system.
LIST ID:
Describes which list id that the system is dialing the lead from.
PHONE NUMBER:
Shows the phone number that will be dialed for a particular lead.
STATE:
Shows the state for the lead being dialed.
STATUS:
Describes the status of the lead at the time of calling.
COUNT:
Describes how many times a particular lead has been called.
GMT:
Shows the Greenwich Mean Time or time zone for the lead.
ALT:
Describes if an alternate number will be dialed if there in no contact for the main phone number. Auto Alt Dialing needs to be setup for this to occur.
VENDOR LEAD CODE:
Shows the Vendor Lead Code that was assigned by a vendor if leads were posted by a vendor or lead provider using a string.