How to Modify a Lead in the Admin Portal
How to Modify a Lead in the Admin Portal
A lead search will need to be performed in order to modify a lead.
Step 1.
Login to your manager portal using your Admin credentials.
Step 2.
Click on
Lists
and then
Search for a Lead 
in the left menu.

Step 3.
Enter
exact
search criteria in
only one
of the search options. Wild cards are not allowed and some fields override others, therefore, only one search option at a time is recommended. Phone, status, first name, and last name are the most common ways to search for a lead. Note: When entering the status, enter the
status abbreviation.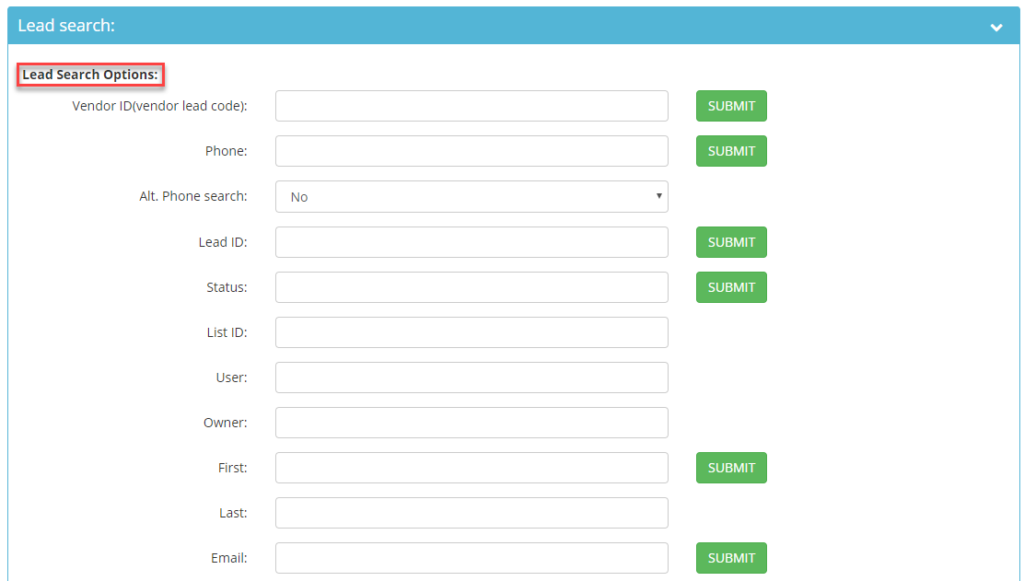 Step 4.
Click
Submit.

Step 5.
A list of records will appear. Click on the
lead id
 of the lead you want to edit.

Step 6.
Edit the lead information by clicking in the fields or on a drop down menu.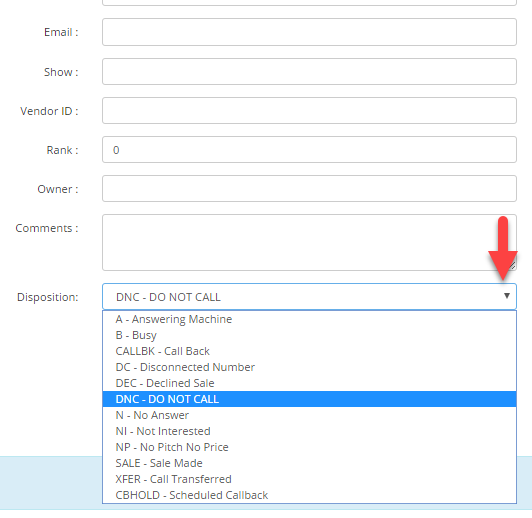 Step 7.
Click
Submit
. A confirmation message will appear that the lead was modified.